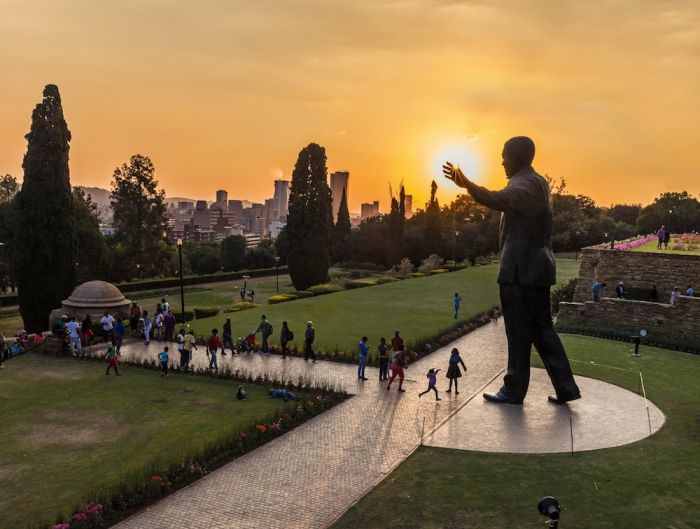 South African Tourism
Although Cape Town has gotten the limelight for many years, Johannesburg is another South African city with plenty to offer.
Thanks to the city's urban-renewal projects, many of Johannesburg's neighborhoods continue to grow and flourish. From the museums and art galleries to the award-winning restaurants and markets, the city is full of soul with something to offer every type of traveler. For instance, Maboneng Precinct, once deemed a 'no-go' area is one of the most successful developments in the city. Maboneng is filled with trendy restaurants, local shops and the hot-spot Arts on Main, an area encompassing artists' galleries and studios for visitors to peruse.
For those looking for a small-town vibe in a big city, Melville is the answer. Considered a bohemian hub, Melville offers visitors tree-lined streets to stroll down as they browse the neighborhood's independent shops, listen to jazz at chic eatery Hell's Kitchen or explore the Botanical Garden's 200-acres of exotic and indigenous plants.
Another flourishing neighborhood, Braamfrontein, is a mix of creative spaces such as the Wits Art Museum and Stevenson Gallery, shops, hip bars and historical focal point Constitution Hill, a former prison and military fort turned museum that shares the story of South Africa's journey to democracy.  Braamfrontein is a great reminder that while Johannesburg's many neighborhoods continue to grow and improve, the city still has a strong historical background. In fact, the city is celebrating its 25th anniversary of Freedom Day in 2019, which commemorates when the first democratic election was held in South Africa.
The Saxon Hotel, Villas & Spa located in the heart of the bustling city is the ultimate place for travelers to stay. The hotel emulates the essence of the city with a property that is a unique blend of rich, cultural history with contemporary touches throughout. The Saxon also offers a number of tours to help guests discover the city, including a Johannesburg city tour, Nelson Mandela Museum tour and a Soweto tour, amongst others. These tours give guests the chance to experience the city's blend of old and new in a comfortable, informative setting.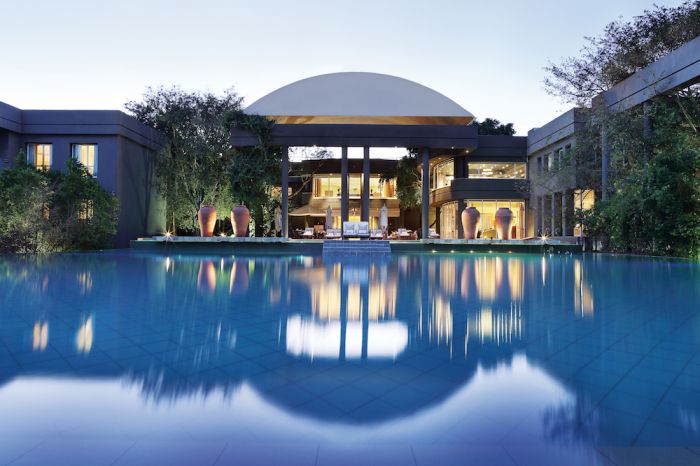 Saxon Hotel, Villas & Spa