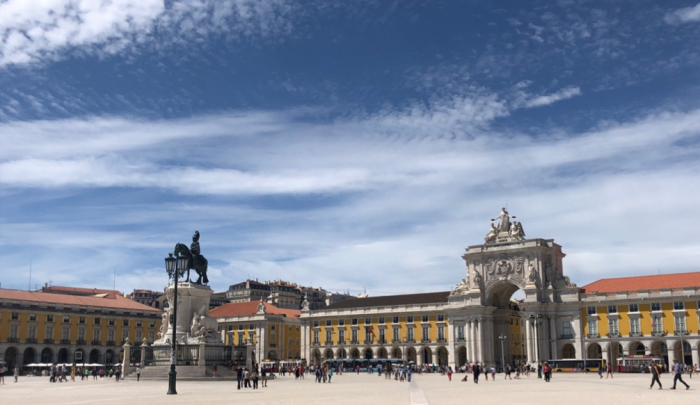 Whitney Spielfogel
With its storied traditions, new world cool and immense natural beauty, it's no wonder that Portugal is having a complete resurgence, with travelers flocking to this Iberian Peninsula in droves. This southern European country has been popping up as one of the hottest travel destinations of 2019 – and with good reason! With major airlines such as TAP Portugal, Delta and United offering numerous direct flight options to Lisbon from many US hubs across the country – and a solid dollar to Euro exchange rate at the moment –  it's no surprise that Portugal has been climbing to the top of people's must-visit lists. The country has everything that a well-rounded traveler could want – a rich and colorful history, a burgeoning culinary scene with some of the best food and wine in the world and extraordinary art and architecture – reshaping the country's international reputation as an "it" location and a center of creativity.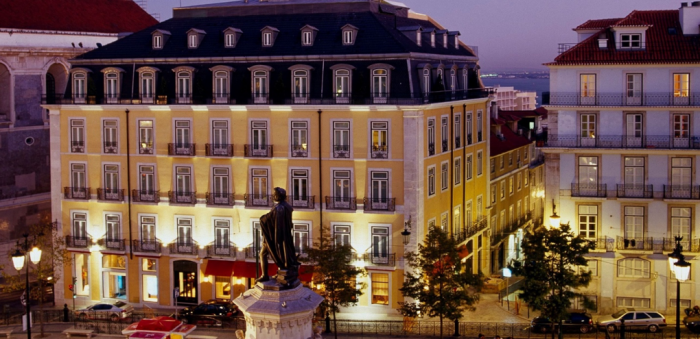 Bairro Alto Hotel
While there are many hotel options to stay at in Lisbon – Portugal's hilly, coastal capital city –few are as spectacular and special as the Bairro Alto Hotel. Synonymously named for the neighborhood that it's situated in, the Bairro Alto Hotel is a true pioneer when it comes to being a 5-star luxury property (the hotel also happens to be a member of The Leading Hotels of the World alliance). This charming boutique hotel is located in Lisbon's best neck of the woods, Bairro Alto, which is known as the most elegant and happening area within the city. This sophisticated and stylish property is positioned at the top of one of Lisbon's top shopping avenues – and is steps away from the best dining, drinks and exploration that the city has to offer.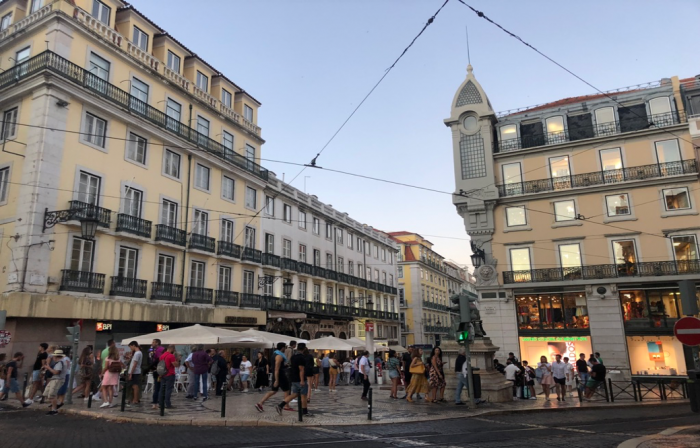 Whitney Spielfogel
After a massive, two and half year renovation, the hotel re-opened its majestic doors this past August, having doubled in size but keeping its original charm and character. There are now 87 rooms, including 22 beautifully-appointed suites, and expanded public areas (including four state-of-the-art meeting spaces and a well-rounded wellness area) for guests to enjoy at their leisure. The hotel's décor displays an eclectic vision that emphasizes traditional touches but does not forego contemporary elegance. Each of the very well-sized rooms (especially by city standards!) are decorated in sophisticated hues that are interjected with super-cool, modern splashes of color and dramatic design. Another major plus? The beds are legendary making your hotel room feel like a complete retreat to come back to after a long day of shopping and sight-seeing.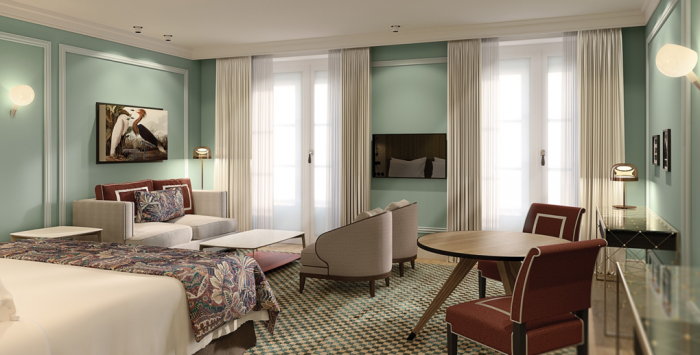 Bairro Alto Hotel
Terrace BA is the hotel's extraordinary rooftop restaurant and bar, boasting amazing panoramic views (which could be one of the best in the city!), including those of the Tagus River. With the hotel's recent grand re-opening, superstar chef Nuno Mendes (of the highly-acclaimed Viajante restaurant in London) returns to his hometown to oversee the property's food and beverage offerings, reinventing typical local dishes and giving them his international flare.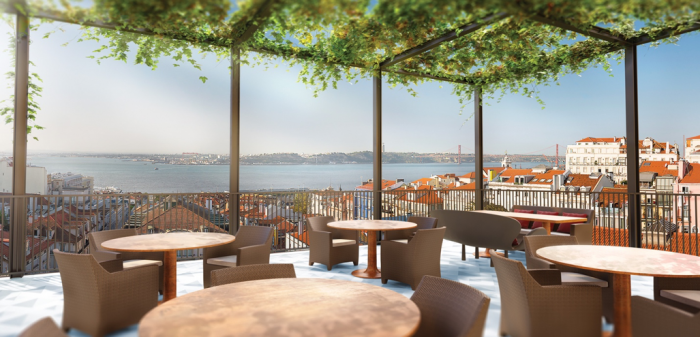 Bairro Alto Hotel
Lisbon has plenty to offer its visitors. With its picturesque peaks, iconic yellow trams and blue-and-white art deco tiles – all of which the capital is known for – is a vibrant treat for the eyes (and your iPhones). In the "City of Seven Hills", there is so much to see, taste and do. Shopping in Lisbon is wonderful, with unique accessories and goods crafted by local artisans, available at very affordable prices. Food and wine are also inexpensive thanks to a flourishing gastronomic scene and accessibility to the Douro Valley wine region. And thanks to the city's location on the southeastern edge of Europe, temperatures rarely drop below 60-degrees Fahrenheit and the days are consistently sunny. Lisbon, in fact, has been constantly named one of the top sunniest cities on the continent.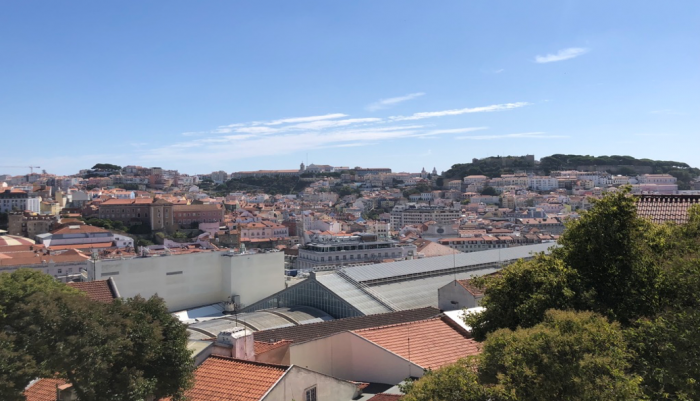 Whitney Spielfogel
So why is Portugal, as a whole, so trendy for travelers these days? In total, Portugal is home to 15 UNESCO World Heritage sites. Between the country's centuries-long history, incredibly vast regions to discover (and easy accessibility to each), extraordinary hospitality, expanding sector of high-end luxury hotels, restaurants and shops, this is just the beginning of Portugal hitting its stride. The country is surely enjoying being the coolest destination of the moment – so be sure to jump on the bandwagon (or direct flight for that matter) and book a trip of your Instagram dreams.