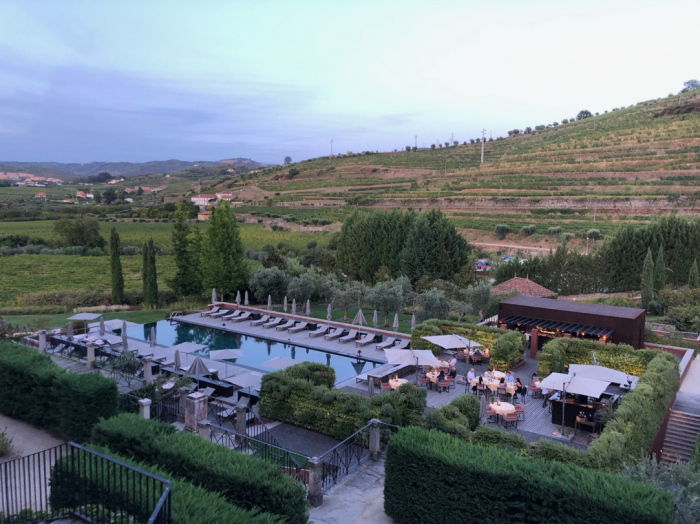 Whitney Spielfogel
While many can rattle off top-producing wine regions of the world such as Provence, Bordeaux, Tuscany, Napa, Rioja and Mendoza (to name a few), those truly in the know should visit Portugal's Douro Valley, a land of verdant vineyards and the most spectacular destination property, the Six Senses Douro Valley. The hotel is situated in a postcard-perfect setting and is conveniently located for touring the Douro Valley, a Unesco World Heritage site since 2001.
Set high on a hill overlooking the lush rolling green's of Portugal's northern region, the Six Senses Douro Valley is the type of hotel that would be worth flying to simply to experience the resort in all of its glory. Conveniently located less than an hour and a half from the Francisco Sá Carneiro Airport, known as the Porto International Airport (OPO airport code), the Six Senses Douro Valley has helped bring Portugal to the attention of the high-end, very discerning traveler. This southern European country has been popping up lately as a hot travel destination – and for good reason. With several major airlines flying direct to/from Porto and a solid dollar to Euro exchange rate, it's no surprise that Portugal has been climbing top the top of several must visit lists as one of the most popular travel spots of late. 
Open since 2015, the Six Senses Douro Valley is the leading hotel brand's first resort in Europe and has made a splash ever since its debut, elevating a once sleepy, under-the-radar destination, that still has yet to be discovered by most. Perfectly located in the Douro Valley for day trips to award-winning wineries and charming small towns, the Six Senses is the most luxurious property around. The hotel acts as the best hub in the region, that is, if you can actually pull yourself away from the property to explore, which is no easy task given the picturesque setting (both of the Douro River and neighboring vineyards) and an emphasis on total relaxation and wellness. Constantly ranked as the top hotel chain in the world with resorts in far-flung locales known for their natural beauty, the Six Senses never disappoints – maintaining a consistently impeccable standard of service and staying ahead of their traveler's every need, want and desire… along with an incredible emphasis on eco-tourism and sustainability.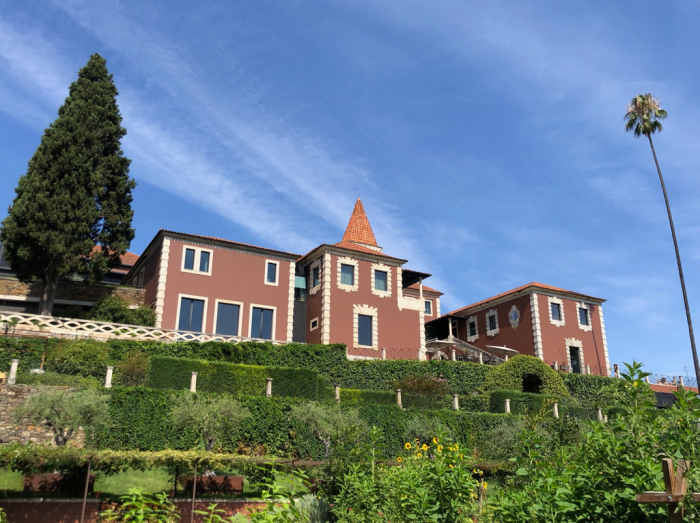 Whitney Spielfogel
The Six Senses Douro Valley's 19th-century main manor house is centrally situated on the property's well-manicured 20 acres and boasts 60 well-sized, wonderfully designed and beautifully appointed guest accommodations. The rooms are all well thought-out with high-tech offerings and feature a contemporary minimalistic décor, including supremely comfy beds with crisp linens and local wool throws which made getting out of bed very difficult in the morning. Recently added rooms (10 new ones opened up this past week!) include a stunning Quinta Vineyard Suite and an equally impressive Quinta Rooftop Suite.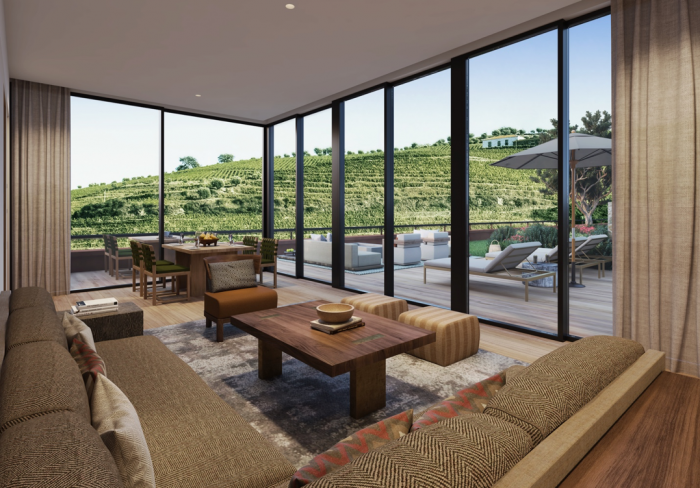 Six Senses Douro Valley
Worth getting out of bed for is the hotel's very impressive culinary choices and multiple dining options on-site including an open kitchen concept (both surrounding the infinity pool or in a communal garden setting), a more formal restaurant, a luxe bar/lounge and, in the warmer months, casual drinks and appetizers on the panoramic view terrace. The dining experiences at the resort were as indulgent as they were health-conscious, serving up both nutritious options from the local garden as well as Portuguese specialty cuisine. One of the most exquisite meals was at Pickles Restaurant, which featured a vegetarian tasting menu. Each course was as mouth-watering as it was innovative, pairing each garden variety dish with a selected range of premium organic and biodynamic wines. Another incredible culinary experience was the Chef's Table – a meal not to be missed at the hotel. Should you feel the need to venture off-site, Douro Valley has a burgeoning culinary scene. Top pick, you ask? DOC has special occasion written all over it and definitely did not disappoint with its ultra-modern presentation and extreme tasty fare. 
After filling up on the finest food that the region has to offer, it's then time for a refreshing dip in the property's standout pool. There's nothing like a stunning infinity pool, especially one with a beautiful backdrop. Down a steep flight of steps from the restaurant's terrace, the infinity pool is framed by neat rows of plush sunbeds and serene views of the surrounding valley. The pool boasts unobstructed views of the adjacent vineyards, vine-covered hills and the grand Douro River. Magic hour feels just that much more, well, magical while gazing upon the idyllic countryside with a glass of local Port wine in hand.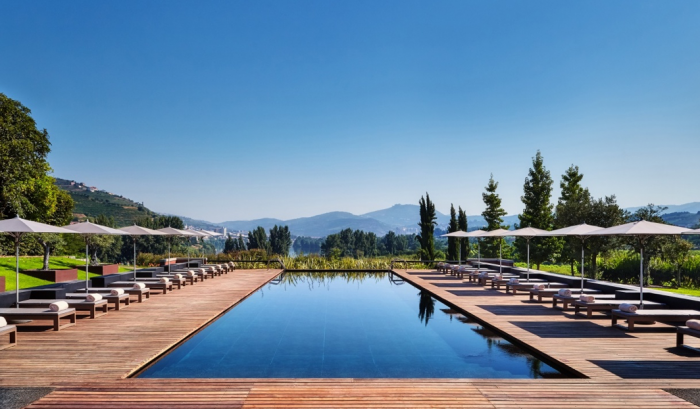 Six Senses Douro Valley
Another standout feature on the property is the magnificent 24,000-square-foot spa, which has soaring ceilings, a modern design, state-of-the-art facilities and a Douro River view. The award-winning spa is a beyond blissful retreat. The spa features a selection of locally-inspired specialty treatments, some of which are grape-based, others using local herbs and fruits, together with an extensive menu of Six Senses signature therapies. For those looking for some serious relaxation, the spa is a beautiful sanctuary for both physical and spiritual rejuvenation.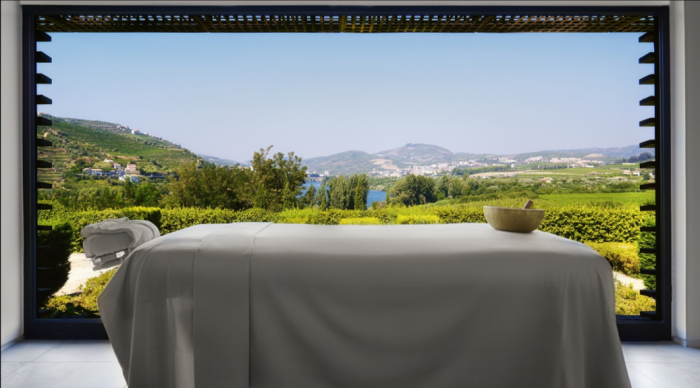 Six Senses Douro Valley
This heavenly hotel encapsulates everything that makes the Douro Valley so special… luxe accommodations, next-level gastronomy, warm hospitality and an abundant supply of wine (I'm still fantasizing about the property's extensive wine library and 24/7 wine dispenser). The ultra-lavish Six Senses Douro Valley will provide you with an unforgettable travel experience through its top-notch service, state-of-the-art amenities and a true sense of serenity – leaving you yearning for another trip back as soon as you check out.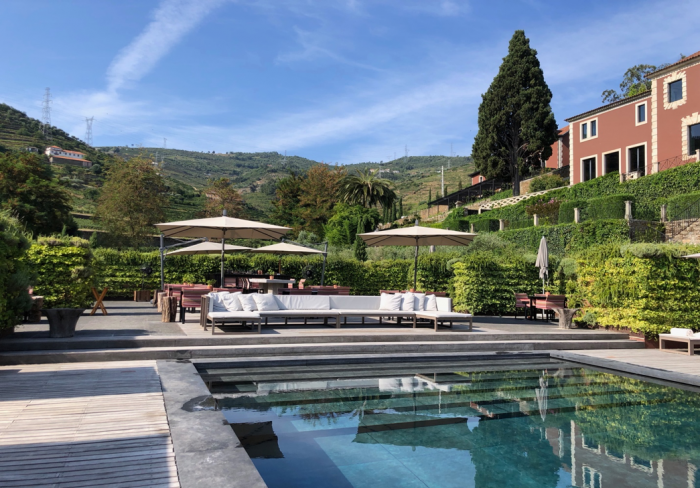 Whitney Spielfogel
While the weather throughout the year is fairly temperate in the Douro Valley (making it great to visit any time), Harvest season is taking place right now and Fall is especially vibrant with lots of local events taking place. Oenophiles will be delighted by this peaceful wine region (still one of Europe's best kept secrets, but not for long!) and luxury-loving travelers will celebrate the standout Six Senses Douro Valley. With unparalleled authenticity, enviable views of the mountains and river and plenty of amenities to keep all types of travelers busy (the hotel has an unpretentious vibe that draws guests of all ages, including families and honeymooners alike), the time to visit is now!