Photos Courtesy of Wild Focus Expeditions
There are some animals out there that are so hard to see in the wild that most people will only ever have the opportunity to see them in zoos. One such creature is the orangutan. Native to Indonesia and Malaysia, orangutans can only be found in the rain forests of Borneo and Sumatra. These amazing apes spend most of their time in trees and are known as the most intelligent primates, since they use a wide variety of tools and make elaborate nests every night to sleep in. Having the chance to see orangutans with your own eyes is an opportunity not to be missed and lucky for you, that opportunity is with Wild Focus Expeditions and its 15-day adventure through Indonesia.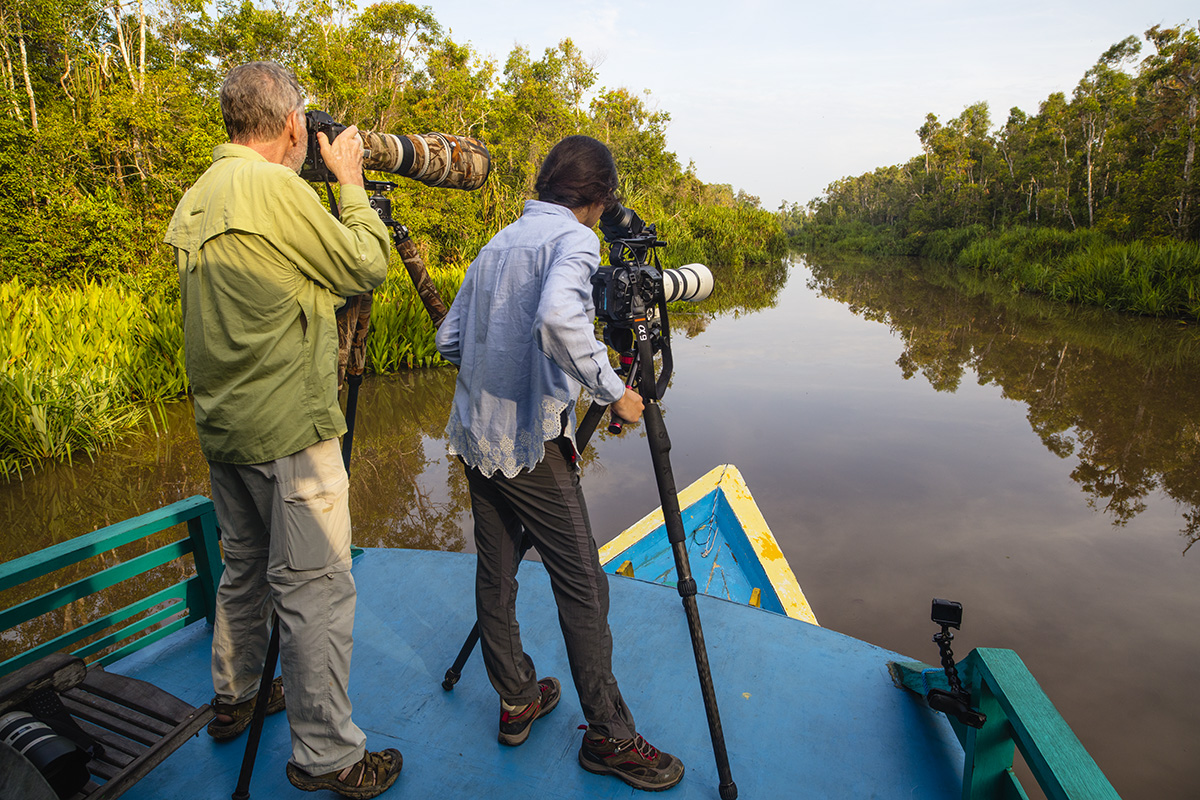 Experiencing countries and cultures vastly different from your own can be intimidating, not to mention complicated to orchestrate, which is why choosing a reputable tour company to travel with is a no-brainer. Award-winning wildlife photography tour company Wild Focus Expeditions (WFE) specializes in small group travel and promises that through their packages, you will "travel different" than you are used to. The company connects photographers and adventure-seekers with intimate, unique moments in nature to make rare photo moments possible. Meaning that by the time your adventure through Indonesia with WFE is over with, you will have enough beautiful photos to fill your Instagram account for years.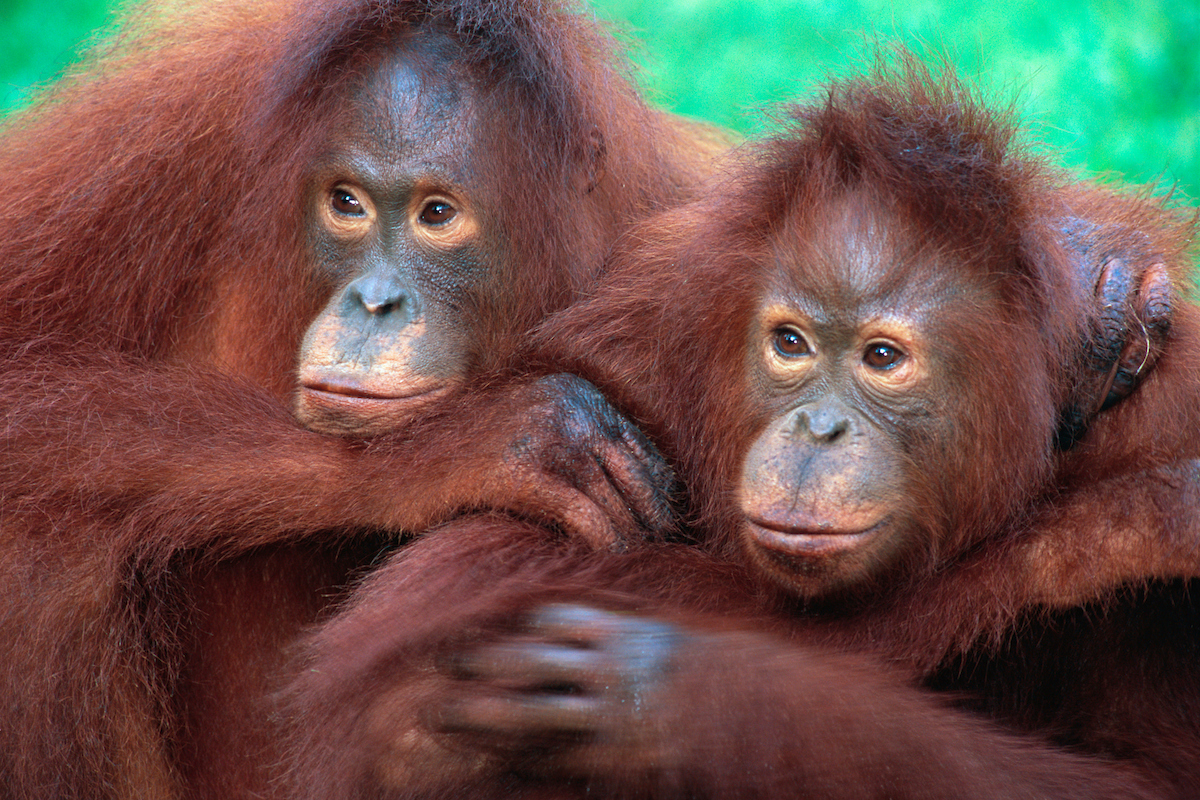 With only eight people per trip, you will be able to experience a new land in a very intimate way (especially if you get seven of your friends and family to join you). The trip begins in Sumatra where you will get to spend a full day at the Orangutan Care Center and Quarantine Facility, which is managed by the Sumatran Orangutan Conservation Program (SOCP). This rare experience will include a chat with the center's Director, Dr. Ian Shingleton, who will tell you all about Sumatran orangutans and what their biggest threats are today, such as illegal pet trade and the palm oil industry that is destroying their habitat. And of course, you will get to see some orphaned orangutans up close (including some tiny infants) and have the opportunity to observe their natural behaviors, while snapping as many pictures as you would like.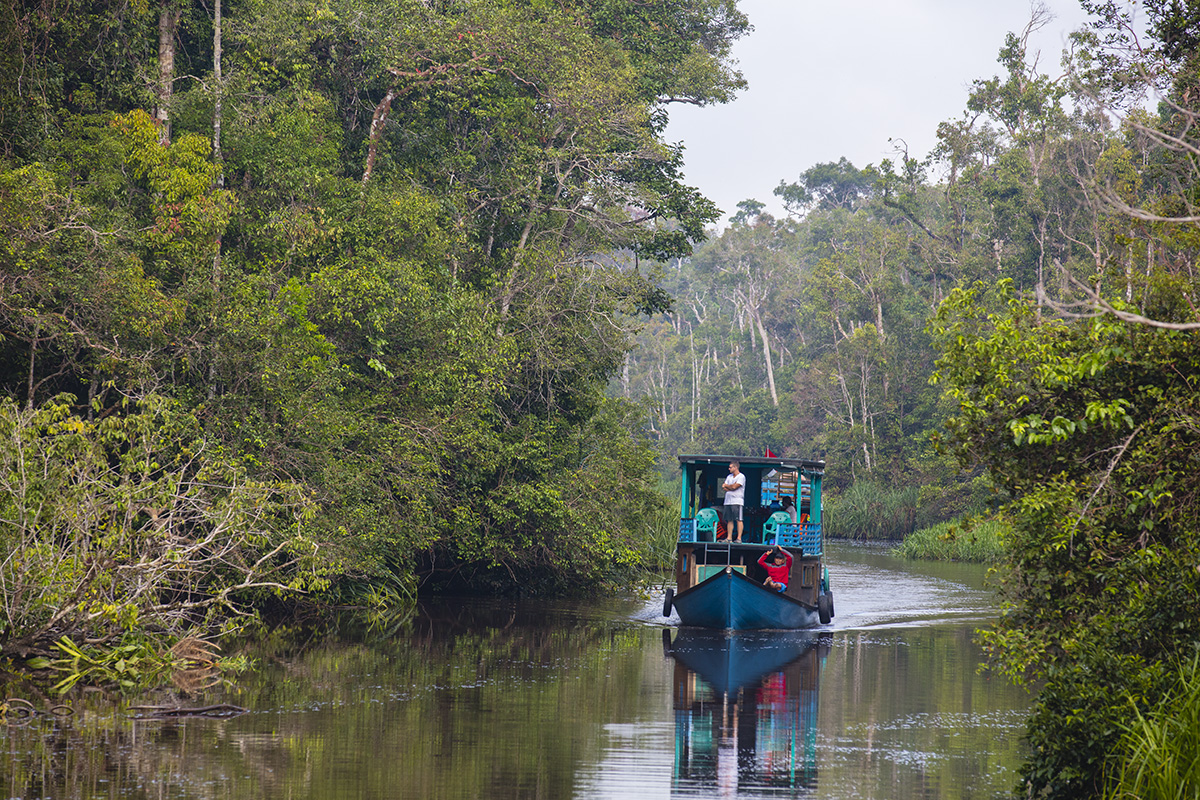 Next, you will get to check out Gunung Leuser National Park, which is found in northern Sumatra and is one of only two remaining habitats for Sumatran orangutans. On the way, you will see palm oil plantations and factories. While in Gunung Leuser National Park, you will be staying in a jungle cottage in Bukit Lawing, a small jungle village that sits on the Bahorok River. Only you settle in, you will cross the river and start your rainforest exploration on the look out for orangutans. Other activities might include river rafting or exploration of a bat cave.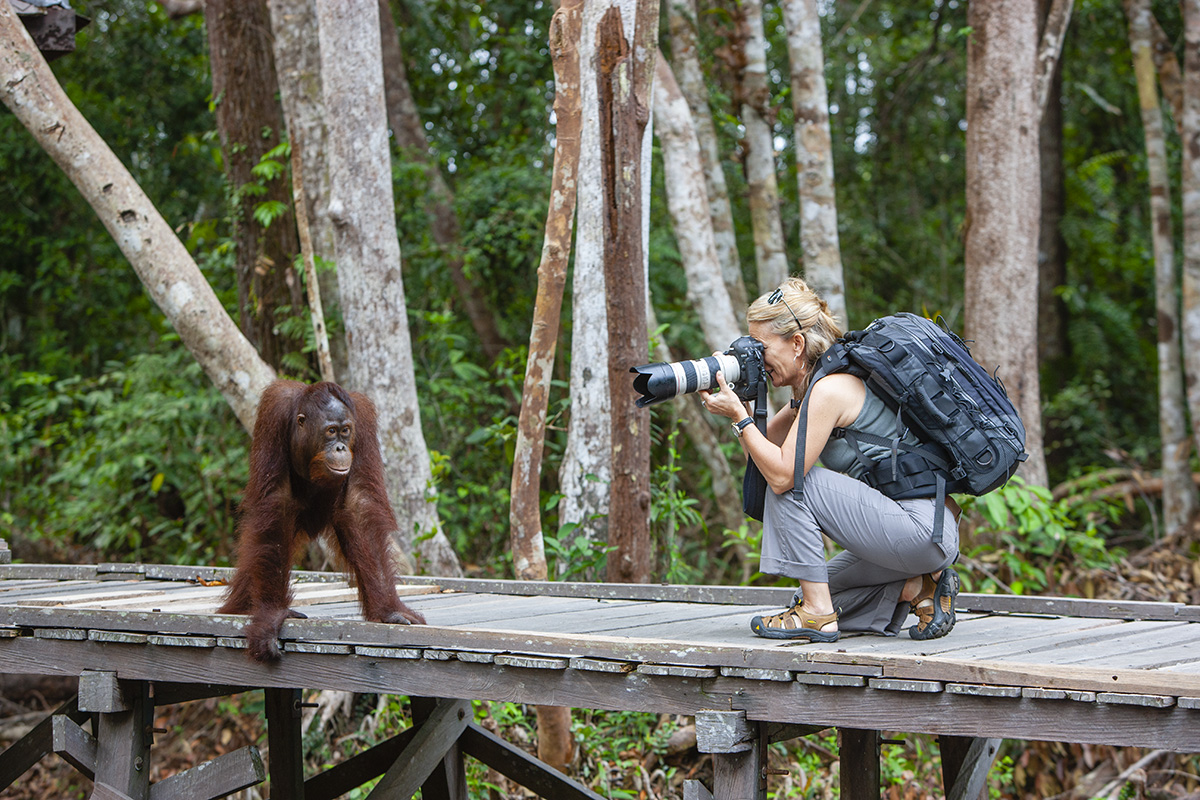 After Sumatra, you will hop on a plane to spend three days in Borneo, where you will trek through the jungle of Tanjung Puting National Park. As the third largest tropical rainforest in Borneo, many different animals call Tanjung Puting home, such as gibbons, proboscis monkeys, macaques, clouded leopards, sun bears, and of course, the Bornean orangutan. While in Tanjung Puting, you will get to visit another research center dedicated to orangutan research. Named Camp Leakey, the center was developed and established by renowned primatologist, Dr. Birute Galdikas. It was named after Dr. Birute Galdikas' mentor, the legendary paleoanthropologist, Dr. Louis Leakey (he was also a mentor to Dr. Jane Goodall). If you're lucky, you might be greeted by some of Camp Leakey's resident orangutans, such as Siswi and her kids.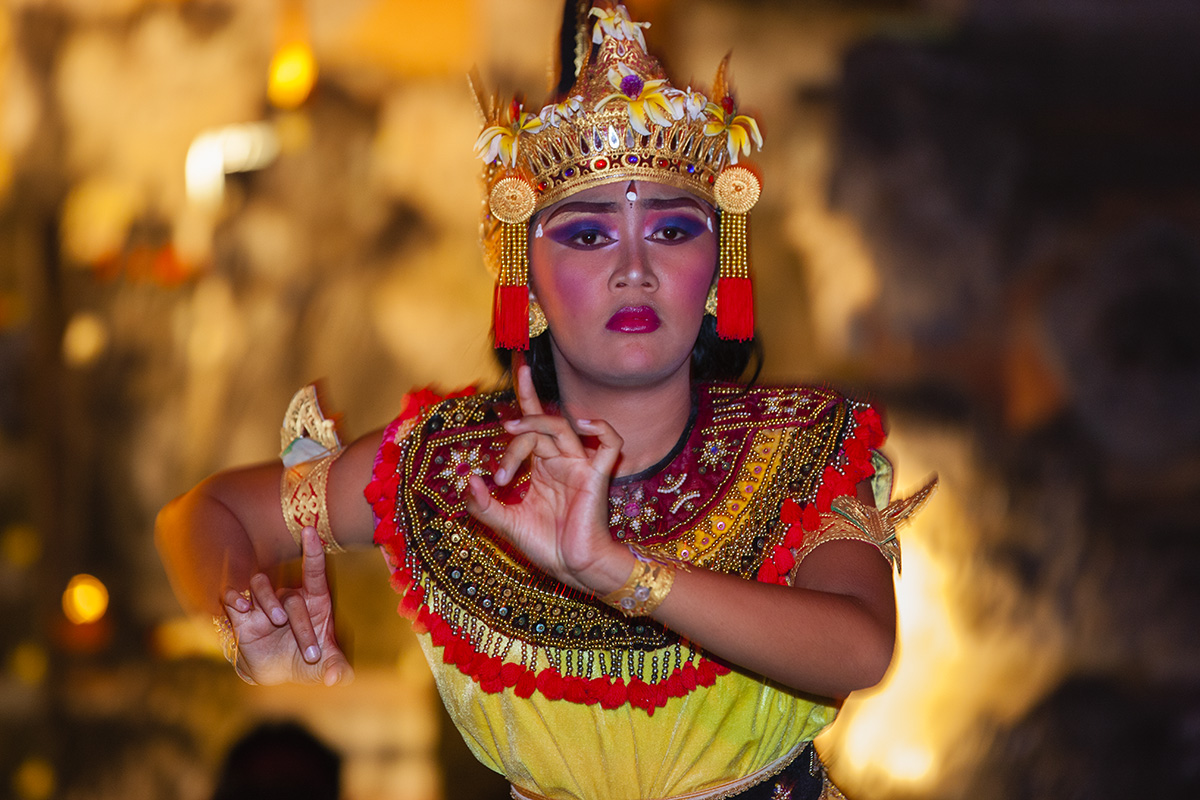 The last few days of the trip takes you to Bali and while your orangutan-spotting time will be finished, the end of your trip will be full of Balinese food, art, and culture. Specifically, you will get to explore the town of Ubud, where you will have time to check out the monkey temples, do some shopping, take a tour of the rice terraces, and experience the beauty of the Balinese countryside.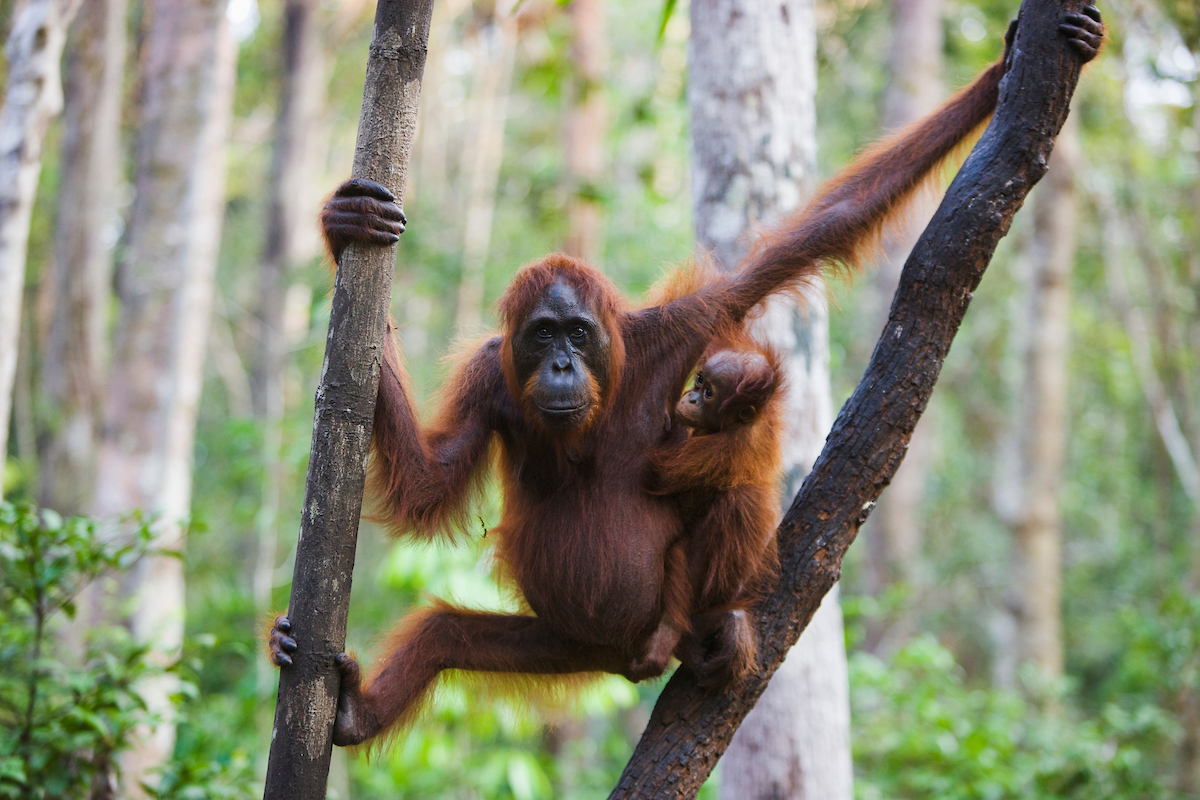 It should come as no surprise that there is so much more to see and do while on the Indonesia trip with WFE, so if you are looking for a vacation to take in 2020, I think you just found it.
The Indonesia 2020 adventure with Wild Focus Expeditions is priced between $9,560 and $10,960. Dates are available for booking from May 18, 2020 to June 1, 2020.