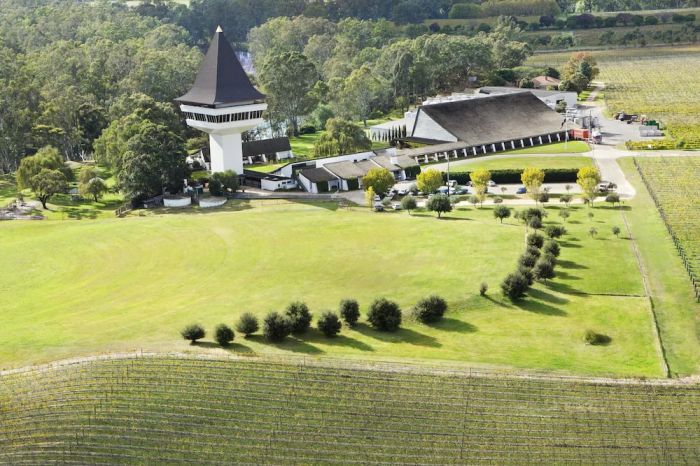 All Images Courtesy of Mitchelton Wines
Decades ago, the wine lover's experience was basically visiting the cellar door of our favorite winery to sniff, swirl, and sip and then to take a few bottles or a case back home. Today, across the oenophile meccas around the world, the experience has delightfully evolved into an immersive vacation. The journey leads to an unforgettable holiday at places where our treasured wines originate such as the wine chateau's of Bordeaux or perhaps a villa amongst the vine covered hills of Tuscany.  In Australia, winery resorts are becoming more popular as wine enthusiasts get away for long weekends to enjoy exceptional wine along with five star accommodations and gourmet meals while surrounded by vinelands as far as the eye can see. Australia offers such a decadent winery experience which is found just a few hours outside of Melbourne at  the luxurious and recently opened, Mitchelton Hotel Nagambie – MGallery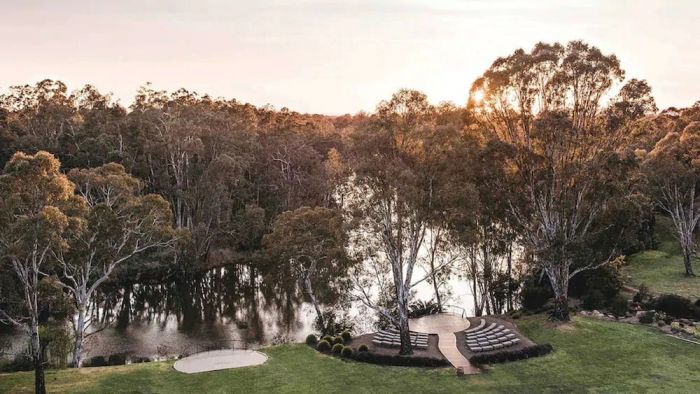 The environment of  Mitchelton Hotel Nagambie is in a bucolic region of vast pasturelands and some of Australia's top horse stud farms. The winery and resort sits on 280 acres of manicured vineyards and pristine bushland along the banks of the meandering Goulburn River. The estate's most recognizable feature is the iconic 55-foot spherical structure that can be seen from miles away. Affectionately referred to as the Witches Hat, it resembles a cross between a light house, airport control tower, and a bell tower and is adjacent to main structure where the barrel rooms were located as well as the production facilities. Around the property are vast wetlands areas ideal for exploring on foot trails or paddling by canoe along the sleepy river and billabongs.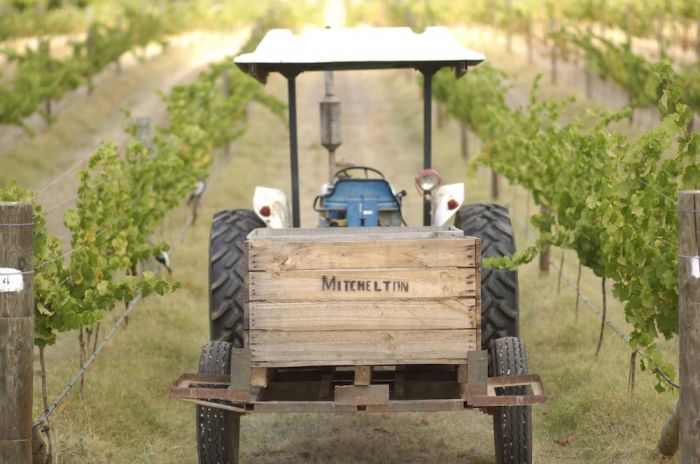 The Mitchelton Estate is first and foremost a working wine estate which began in 1969.  It is located in Goulburn Valley and Nagambie Lake region which is a cool climate growing area and, along with the sandy, gravely alluvial river sediment soil, creates an ideal condition for producing top quality Riesling and Shiraz. Mitchelton wines soon became enjoyed throughout Australia and eventually recognized and awarded on the world stage. Although the winery produces a wide range of varietals from traditional Pinot Grigio, Cabernet Sauvignon and Chardonnays and their award-winning Rieslings, they also produce lesser-known varietals such as s Neo D'Avola, Fiano, Vermentino Italian varietals and the French Marsanne. Their 2017 Blackwood Park Riesling has won a number of well-deserved competitions and is known for its citrus and lime and tropical fruit notes making it perfect choice for a light summer meal.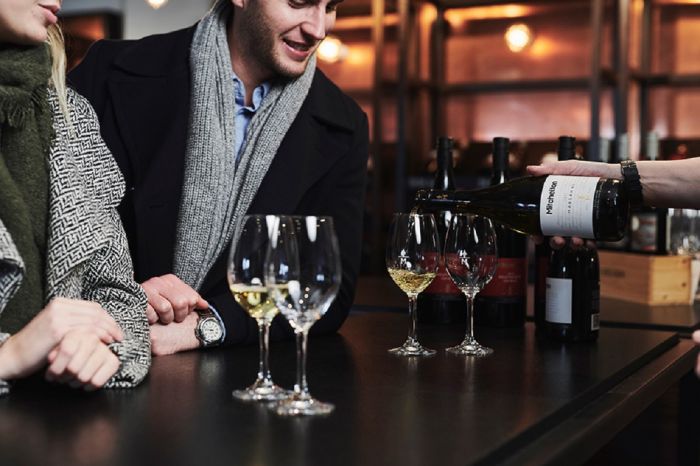 The Mitchelton Estate cellar door is an ideal place to spend a few hours sampling their world-class wines. The passionate and knowledgeable staff are happy to share with guests the rich history of the estate as well as point out the nuances and details behind each of the wines sampled from their current releases, back vintage and museum wines. The Mitchelton Estate is also home to the Ministry of Chocolate which is a chocolate production factory producing delicious chocolate bars of all varieties as well as truffles and cakes. All of which are on display for samplings and then to nibble on in their shop or take away.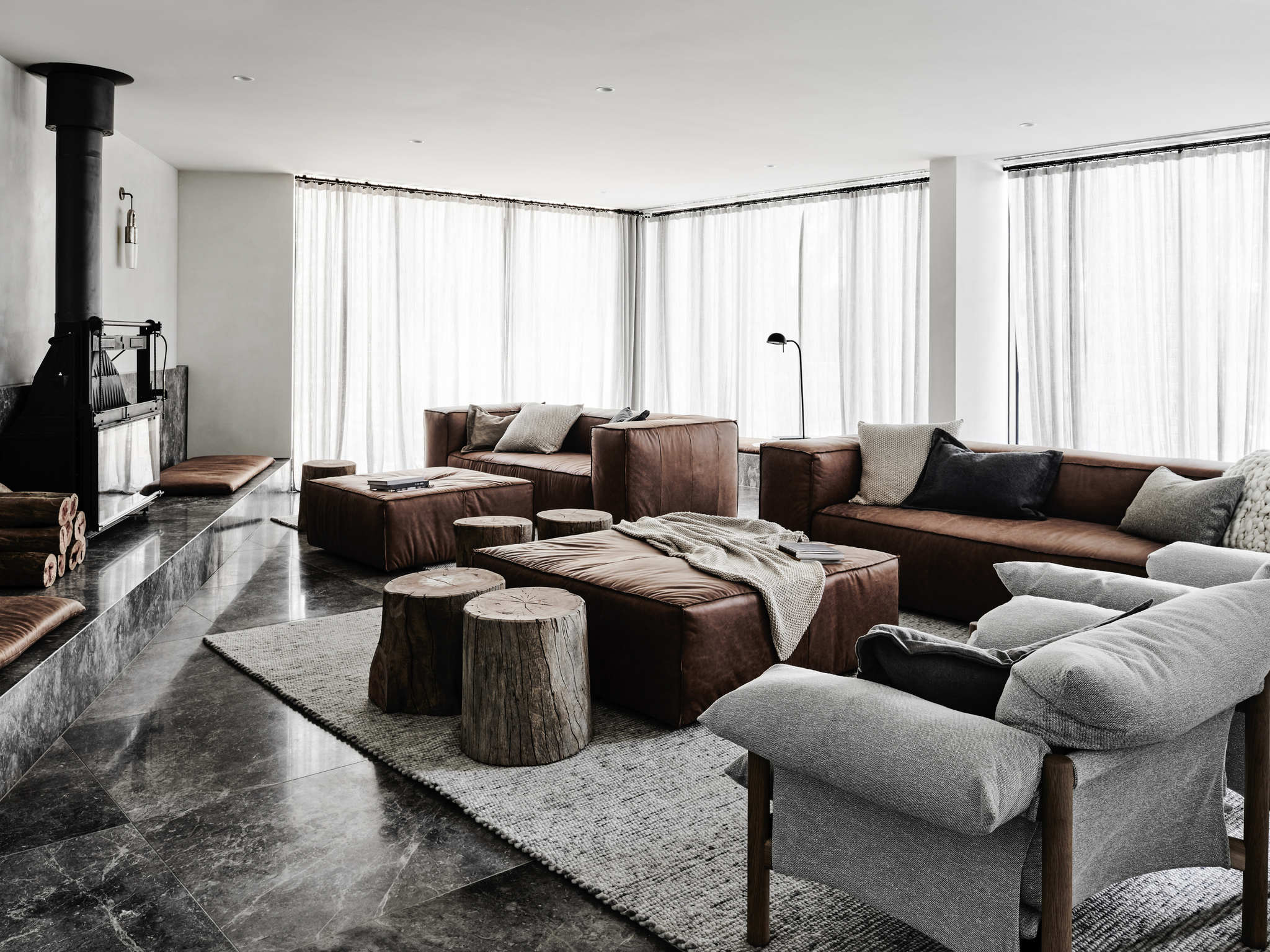 To make the wine immersion experience complete, Mitchelton Hotel Nagambie – Mgallery recently opened in 2018. The design is completely modern with a definitive understated luxury aesthetic. The design of the hotel was influenced by the surroundings with a color palate of earth tones complimented by natural stone, copper, rustic timber and polished marble finishes. The lobby area is more like a residential family room with a crackling wood fireplace, buttery soft leather sofas and ottomans and simple side tables made from wood logs. Throughout the hotel are portraits of championship horses reflective of horse breeding farms of the area as well as the property owner's passions.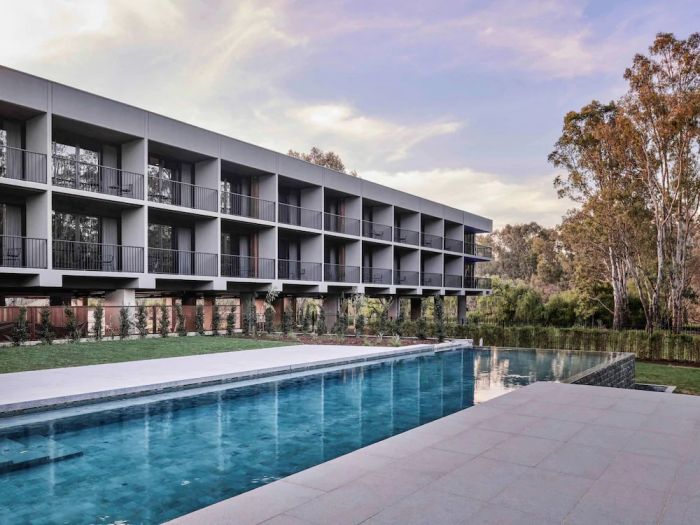 The hotel features 58 guests rooms as well as a picturesque infinity edge pool where Melbourne and Sydney's beau monde as well as international guests lazy out under canvas umbrellas surrounded by gorgeous natural scenery of the area.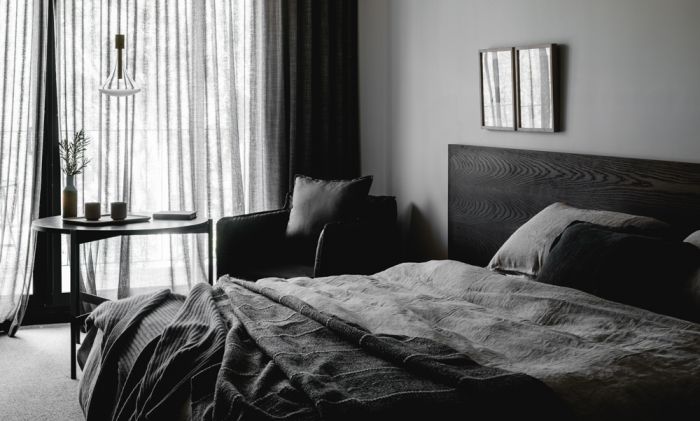 The hotel rooms are cool and chic with a modern minimalist décor with black and gray chronomantic colors. Accommodations feature floor to ceiling widows and sliding doors with comfortable furnishings, a king bed with premium linens, and fine artwork and luxurious amenities. Guests will enjoy time on the spacious balconies overlooking the natural grounds of the bush forests and river.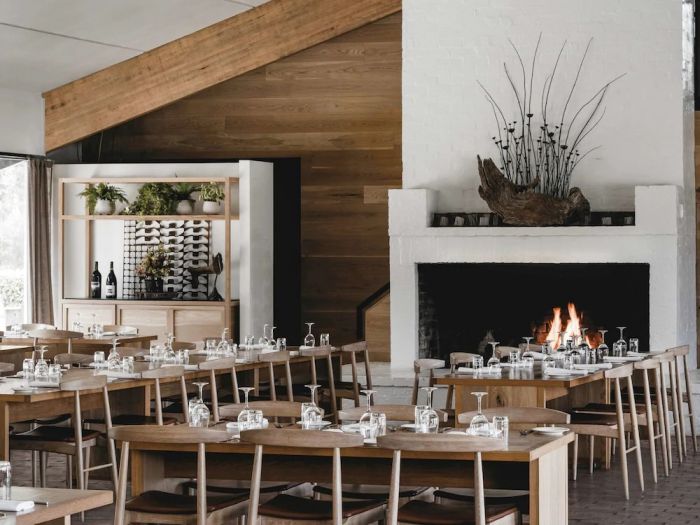 The culinary experience is exceptional as well at the hotel's restaurant, The Muse. The setting is in a warm and rustic open space with a large fireplace and sitting area where guests gather before meals. There's also a large bar serving cocktails and, of course, Mitchelton wines. Guest dine alfresco as well under trellised roofs covered in vines while overlooking the banks of the Goulburn River surrounded by red gum trees and the manicured grounds of the resort.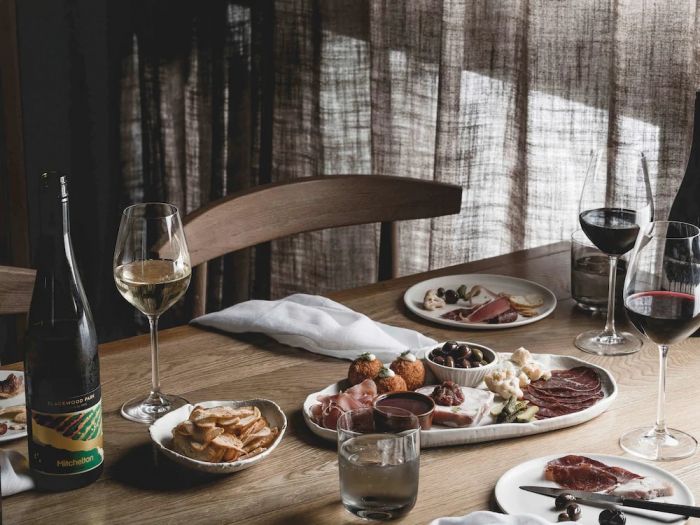 The menu offers a wide range of modern Australian farmhouse cuisine made from fresh ingredients which are sourced from local producers in the Nagambie Lakes district. This is authentic Australian cuisine that is delicious, creative and made with a focus on local, sustainable and ethical farming methods that are then masterfully paired with wines from Mitchelton's own highly awarded cellar.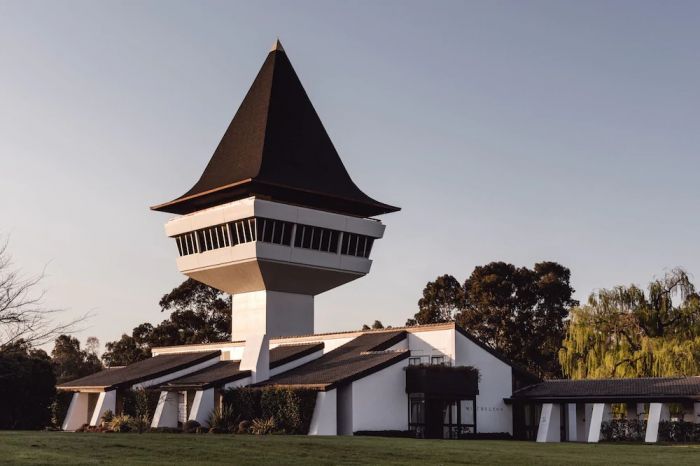 There's so much to do in an around the property. The Mitchelton Estate's most icon image is the Mitchelton spear like viewing tower which is a great place to explore and go to the top floor and look out around the grounds of the property, vineyards and the valley. The same building houses an exquisite art gallery that is a must-visit for any guest.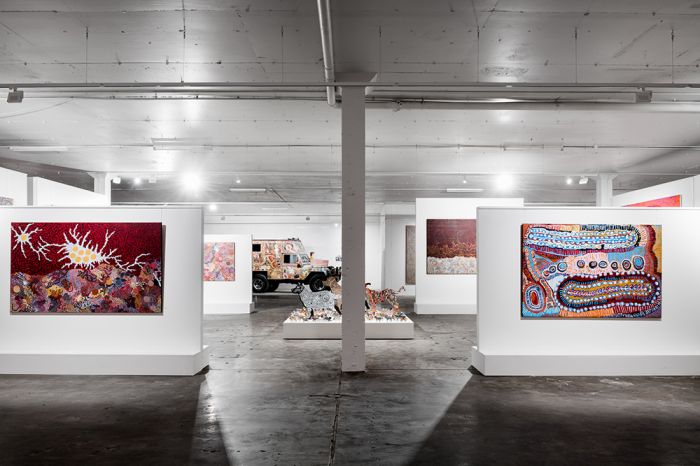 The Mitchelton Gallery of Aboriginal Art showcases one of the largest collections of Australia's most acclaimed indigenous artist from 15 areas and communities throughout Australia. One unique piece is a huge brightly painted Vietnam Land Rover war ambulance that was painted by 200 Aboriginal artists. The message and using a symbol of a horrific war was to take an icon of war and with paintings and ceremonial rituals transform it into a totemic symbol of Unity and Peace which has since been endorsed by Nelson Mandela. Beyond that, there are hundreds of wonderful works of art to immerse oneself with for hours of walking through and admiring the beautiful work and culture of a people.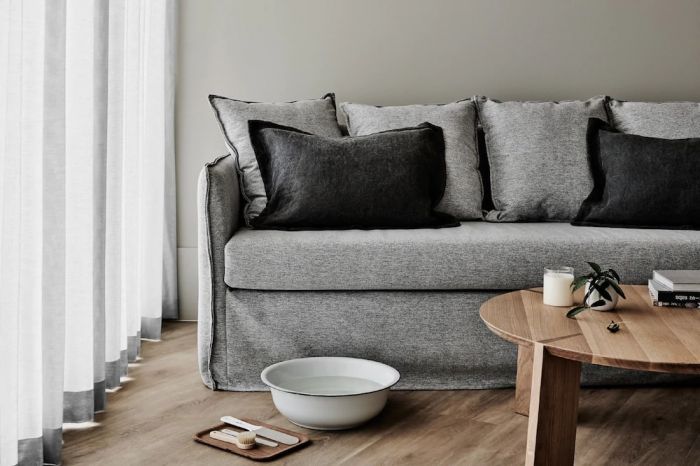 There's plenty of outdoor activities to pursue nearby from a round of golf at the nearby Nagambie Golf Course or a visit to Lake Nagambie for boating, canoeing, or water skiing. The Tahbik Wetlands is an ideal place for a walk along the boardwalk or for adrenaline junkies, skydiving is available in the area. 
For those looking for a different way to enjoy their holiday, the Mitchelton Day Spa is an ideal place to unwind in the tranquil confines of nature's surroundings. The spa offers a wide range of spa treatments and rituals from massages to facials from their staff of well-trained therapists. Treatments use the locally produced USPA products line of  natural skincare products from plants and herbs that provide restorative impacts to the skin and body. The setting only adds to the level of relaxation with views of the surrounding nature of the river and countryside.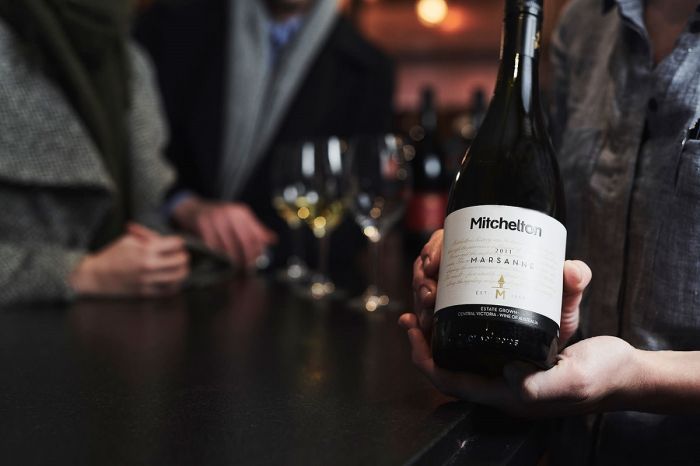 For lover's of wine, there's nothing better than a vacation with the wine experience at its core. Sampling world-class wines, fine dining and then being able to retreat to a luxurious accommodation at a fabulous resort are the vacation of which dreams are made. One such place that is new on the global winery resort scene and is sure to delight the savviest wine connoisseur is the Mitchelton Hotel Nagambie – Mgallery.