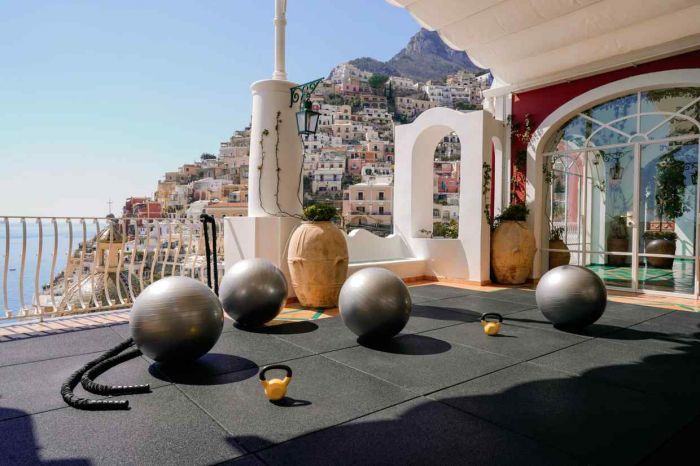 Image Courtesy of Le Sirenuse. Photo Credit: Roberto Salomone
With Italy's Amalfi Coast as its postcard-perfect backdrop, Dolce Vitality is a new biannual, luxury fitness and detox retreat taking place at Positano's gloriously luxurious Le Sirenuse resort in the calm of late fall and early spring. Led by Antonio Sersale, Dolce Vitality strives to be more than just a luxury wellness program. It is instead, the embodiment of a very special Mediterranean lifestyle that embraces the "sweet life" of its glamorous surroundings while simultaneously encouraging physical transformation and spiritual growth. Elevated of course, by a healthy dose of the relaxed refinement for which Le Sirenuse is renowned. 
Image Courtesy of Le Sirenuse
A bastion of rarified luxury and Italian hospitality since 1953, Le Sirenuse sets the standard by which La Dolce Vita is measured in all of its various incarnations throughout Italy and around the world. With its prominent perch above the heart of Positano, the 18th-century villa — easily identified by its signature crimson red exterior — overlooks the village and the ever-changing horizon of the Tyrrhenian Sea, setting a dramatic and majestic stage for the entire experience. Once inside, the storied hotel and its rooms radiate with whimsical antiques, foliage-filled urns, museum-quality works of fine art, and the signature hand-painted ceramic-tile floors. The sea-facing rooms — reserved for Dolce Vitality guests during the retreat — feature private balconies that create the perfect nest for an afternoon siesta or a meditative sunset at the end of a full day. Dolce Vitality guests also have the added benefit of exclusive access to the hotel for the full six nights of the retreat, creating a true haven for relaxation and personal reinvention. Once described by John Steinbeck as "an old family house converted into a first-class hotel," Le Sirenuse provides the perfect home away from home for breathing new life into a revitalized version of one's self.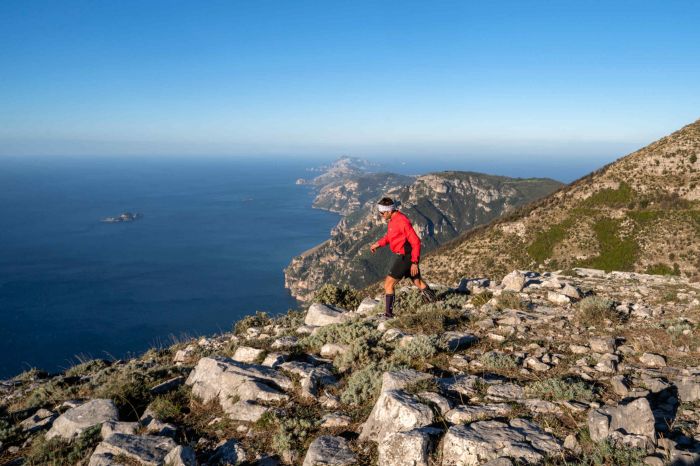 Image Courtesy of Le Sirenuse. Photo Credit: Roberto Salomone
While Positano is best known for its vibrant beach clubs, cerulean waters and seaside allure, the expanse of verdant hills and mountains surrounding the picturesque port is equally as beloved by those fortunate enough to know its charms. Drawing inspiration from its ancient and mystical environs, Dolce Vitality makes good use of the region's rugged mountain footpaths and intricate network of passageways, which offer some of the world's best stair-climbing routes and outdoor workouts with a view to remember. These magical vistas — some of which span the Amalfi Coast, sweeping around to Capri Island in the distance and vertically down to the Port of Positano — are par for the course during the daily morning hikes that combine the steep and winding stairways of the coastal village with the lush mountain trails of the area's hidden hillside hamlets. Traversing native herb gardens, cliff-hanging lemon and olive groves, centuries-old piazzas, sacred chapels and tiny villages, guests feel not only the burn of rigorous daily workouts, but also experience the Amalfi region and its age-old culture in a way that is normally reserved for the generations of locals who call this spectacular coastline home.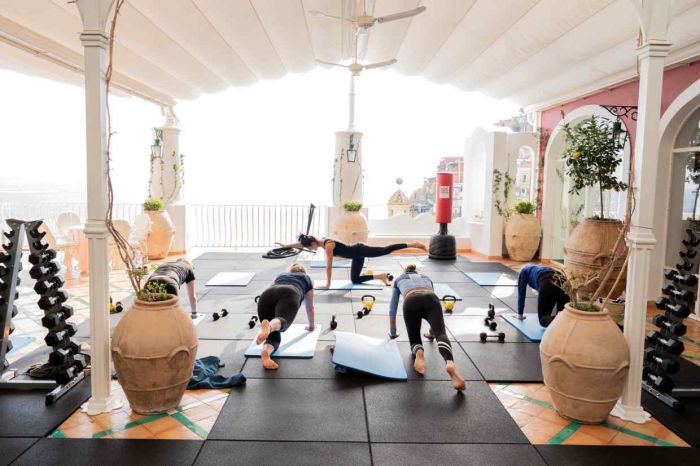 Image Courtesy of Le Sirenuse. Photo Credit: Roberto Salomone
"The feeling of having lived through something unique is an experience that gives you new insight on how to maintain a healthy body and mind for years to come." says Dolce Vitality nutritionist Dr. Paolo Toniolo when asked about the Dolce Vitality mission. The retreat's program prioritizes balance in all areas of health, fitness and overall wellness. This is accomplished through low-impact strength training, massage therapy, restful meditation, and daily yoga led by acclaimed yogi and best-selling author, Elena Brower. All of which are part of a full-circle health and fitness program curated by a team comprised of some of Italy's most respected wellness experts. While the daily regimen is vigorous, guests of all fitness levels are encouraged to participate fully. The program begins with a personalized one-on-one body-mass assessment and optional cardiovascular testing with Dr. Toniolo, ensuring an optimal experience for each individual guest. Morning treks are followed by afternoon fitness sessions which focus on low-impact strength training through a calibrated program of stretching, resistance band exercises, gentle weight training, core mat work, and TRX suspension trainer workouts that sculpt the body and enhance general well-being. Personalized massages are interwoven throughout the training to target specific muscle groups and maintain mental equilibrium, reinforcing Dolce Vitality's tenets of holistic health.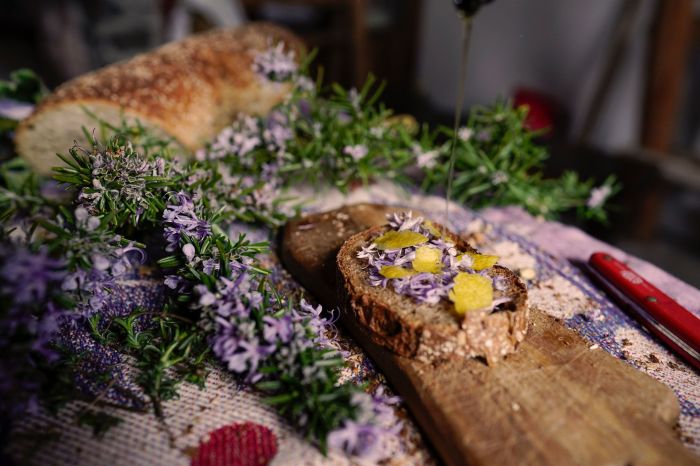 Image Courtesy of Le Sirenuse. Photo Credit: Roberto Salomone
It wouldn't be a trip to Southern Italy without enjoying one of the region's main attractions, Southern Italian food! During the retreat Le Sirenuse's restaurant, bar, and room service focuses on food and beverage options which meet the program's nutritional goals. The vibrant menu however, remains regionally-inspired with organic and vegan-based meals designed by top nutritionists and health coaches. Prepared daily by Le Sirenuse's very own Michelin-starred Chef Gennaro Russo, the menu is based on traditional elements of the Mediterranean diet and delivers optimal nutritional benefits by eliminating animal by-products, caffeine and alcohol; replacing them instead with natural beverages and infusions. "I would like for people to return home with the perception that a healthy lifestyle can improve both mind and body." says Silvana Del Pizzo, Dolce Vitality Spa Manager. Though initially this aspect of the program may sound restrictive to some, according to Dolce Vitality health coaches, guests should expect to be pleasantly surprised by how quickly the body adapts to newly implemented wellness techniques and dietary habits. Practices that will ultimately form a solid foundation for self-restoration, and a life of Dolce Vitality for years to come.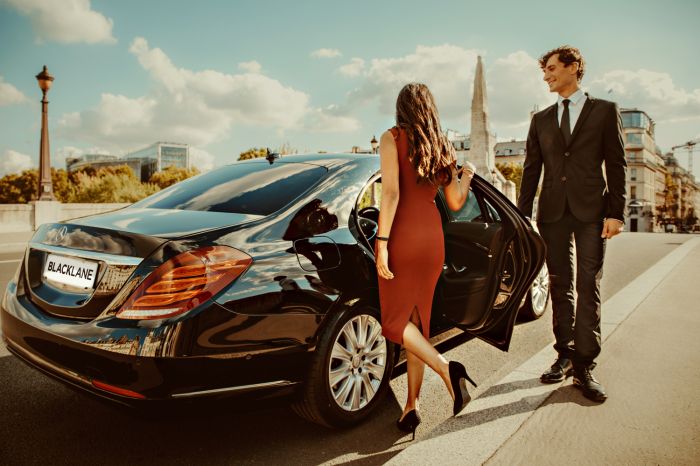 Image Courtesy of Blacklane
DETAILS & PLANNING
The all-inclusive price of $6,000 covers the complete program including spa treatments, meals, accommodations and all transfers, including pick-up and drop-off at the Naples train station or airport. Space is limited to twenty guests for each six-night Dolce Vitality retreat (November 3 – 9, 2019 and March 15 – 21, 2020).  
Guests opting to extend their stay in Positano or explore the region independently should be aware that although the local ferry schedules to and from Positano are limited in the off-season months, a wonderful alternative for transport to and from Naples from anywhere in the region is Blacklane. The luxury car service can be arranged online or through the Blacklane app, and offers private, chauffeured business and first class car services via its fleet of Mercedes sedans, business vans or SUVs. 
For more information on Le Sirenuse and Dolce Vitality please visit sirenuse.it