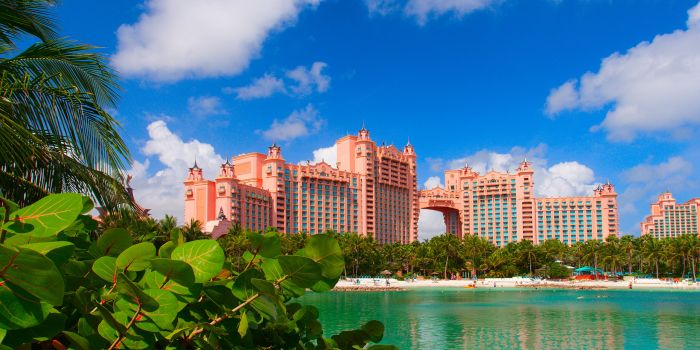 Nassau Paradise Island
On September 1 of this year, Hurricane Dorian devastated the Abaco Islands of northern Bahamas and the following day it did major damage to Grand Bahama Island. As a Category 5 storm, Hurricane Dorian is the strongest hurricane on record to have ever affected The Bahamas. When the storm finally passed, it left in its toll 65 dead (not including undocumented Haitians), 70,000 homeless and more than $7 billion US dollars of damage. Many people are wondering how they can help the recovery efforts of The Bahamas. As tourism in The Bahamas contributes to nearly half of the country's total Gross Domestic Product and employs thousands of Bahamians, the most effective way you can help is to travel. A healthy flow of tourism is the quickest way to help rebuild the parts of the country most impacted by Hurricane Dorian.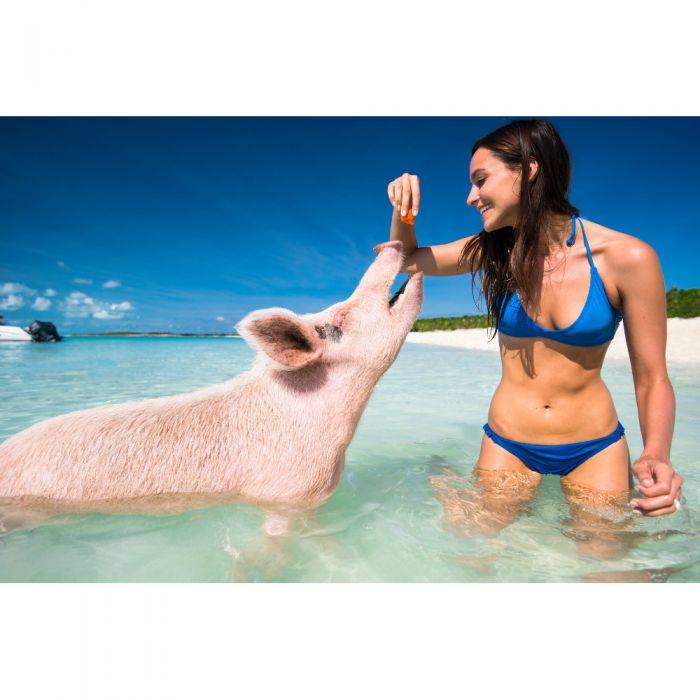 Nassau Paradise Island
With the exception of the Abacos, the majority of the country is open for business. The remainder of the Out Islands are operating as usual, with some resorts and lodges on fall hiatus or temporarily shuttered for renovation projects. There are still many options for accommodations and the airports, government ports and marinas are all operating.
The airport in Grand Bahama is expected to open this month (expecting its first international flight on November 15) but in the meantime, domestic flights are operating from temporary facilities. Plenty of hotels and resorts are open for business or expected to re-open by mid-November. Ferries and cruise lines are playing a huge part in the recovery by transporting travelers to Freeport to experience a number of excursions and points of interest.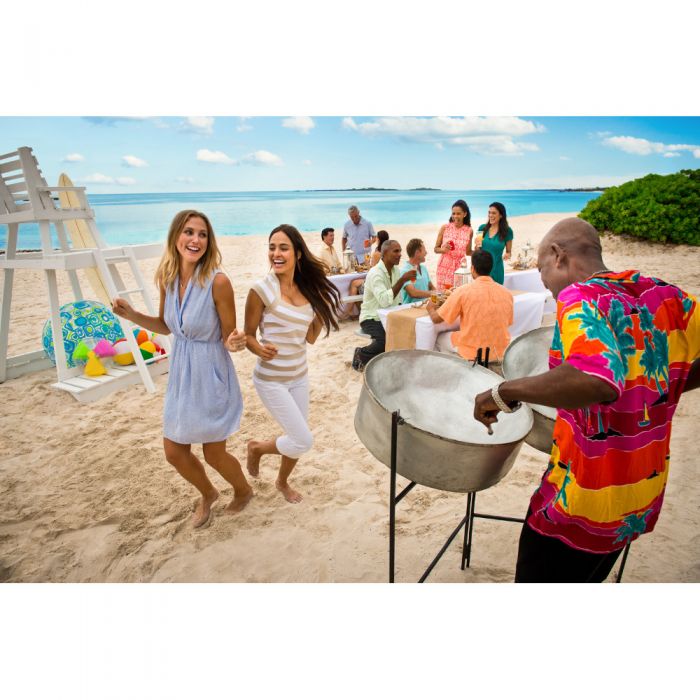 Nassau Paradise Island
Nassau Paradise Island was unaffected by the storm and is home to the country's highest number of resorts, hotels, and restaurants.  With so many deals on offer, planning your Bahamas getaway is easier than ever. With rates starting at just $179 per night, Atlantis, Paradise Island  has some enticing offers. Baha Mar hotels have some intriguing "Get Back To Summer" offers as well. The SLS Baha Mar offers a complimentary 4th night while Grand Hyatt Baha Mar has packages that can save you 15% plus up to $200 F&B credit and a $50 casino voucher. If you arrive Sunday through Tuesday at Rosewood Baha Mar, you will receive 20% off.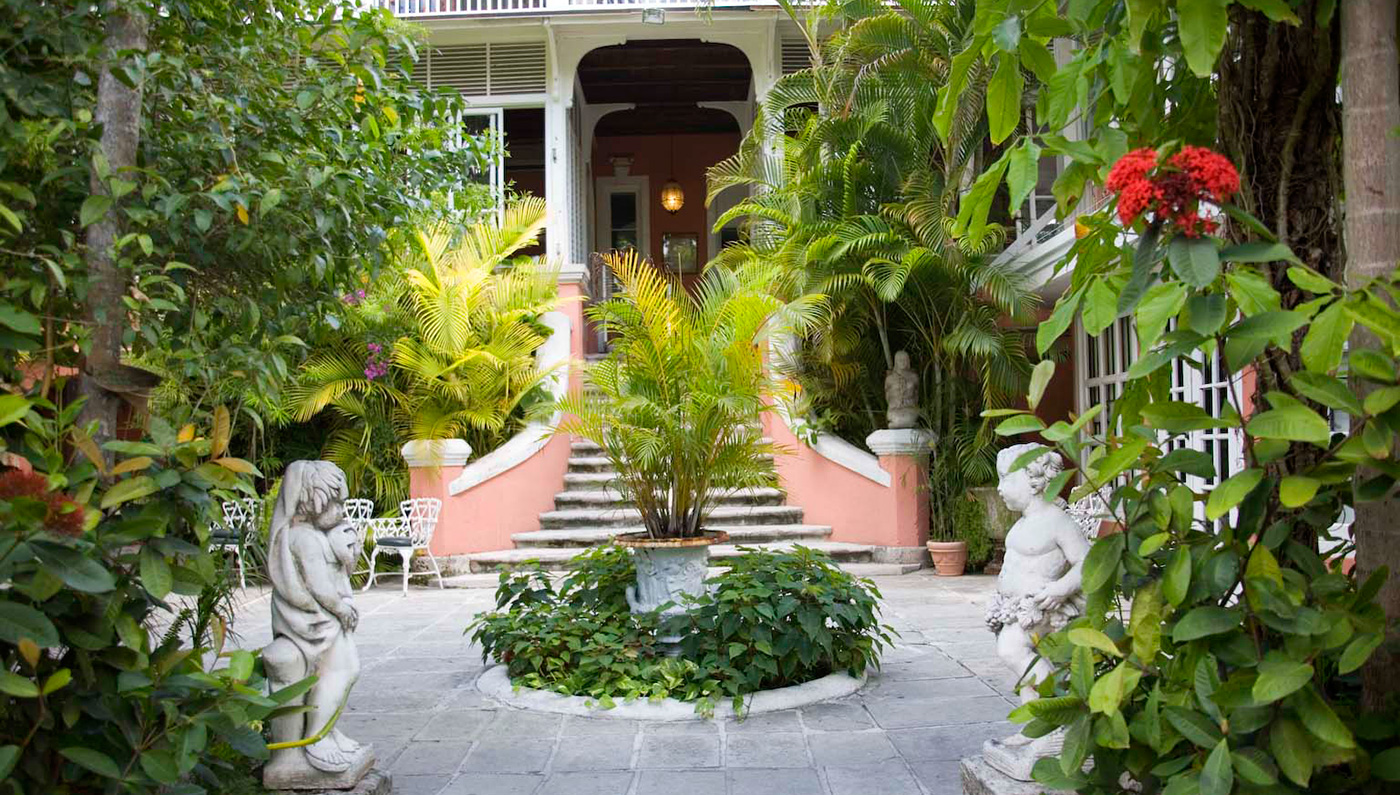 Graycliff
Located in Nassau, Graycliff is a landmark listed in the National Register of Historic Places. At present, the historic property is owned by businessman Enrico Garzaroli and his wife Anna Maria and operates as a hotel, restaurant, Brazilian Steakhouse, Pizzaria and even a Chocolatier.
The storied property has changed hands quite a bit in its almost 300 years. It was originally built as a mansion by the famous pirate Captain John Howard Graysmith before becoming the headquarters and garrisons of the American Navy during Nassau's capture in 1776. Bars can still be found on the windows of the famed wine cellar. In 1844 it became Nassau's first inn before transforming to the officer's mess for the West Indian Regiment during the American Civil War. Graycliff took a more colorful owner on in 1920 in the form of Mrs. Polly Leach, one of Al Capone's companions. Heavily frequented by celebrities, writers and even royalty, the property was next owned by a wealthy Canadian Tycoon before being purchased by royalty that hosted nobility such as the Duke and Duchess of Windsor and Lord Mountbatten.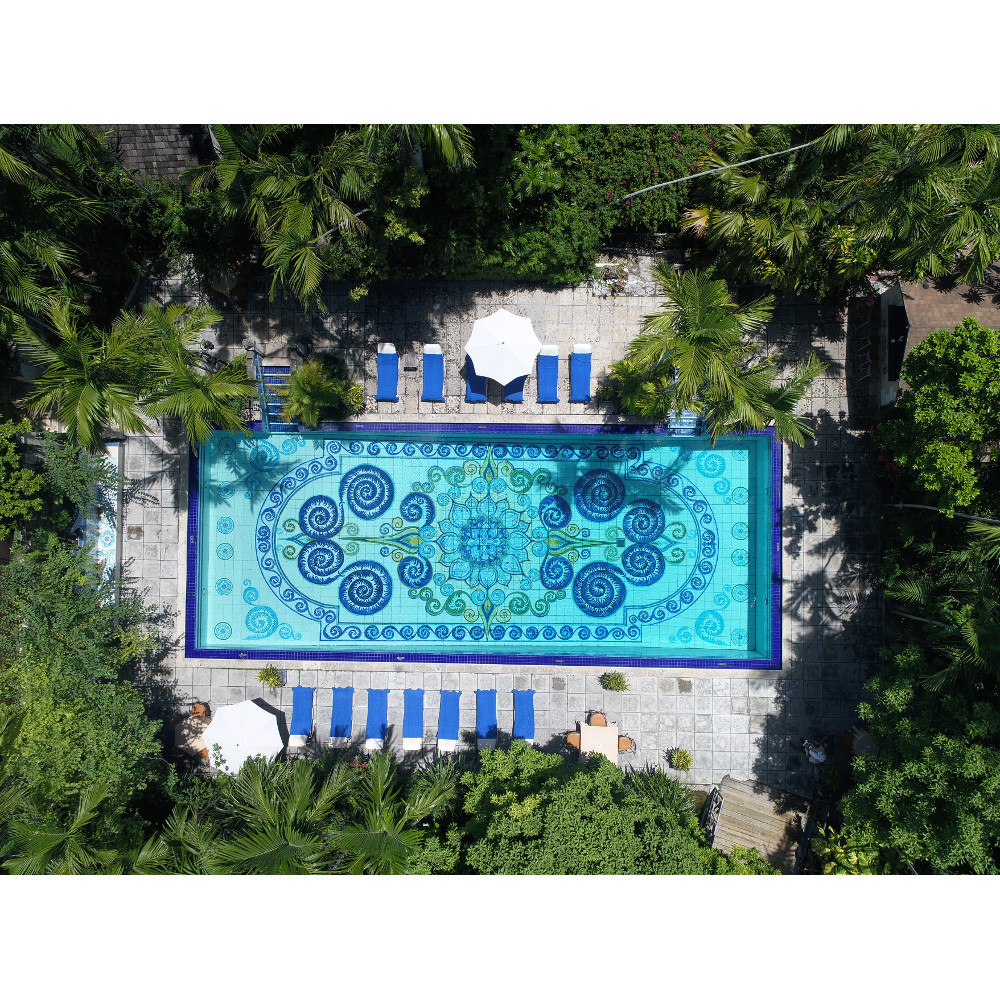 Graycliff
Situated next to the Government House and minutes away from the beach, the hotel of Graycliff offers 18 elegantly appointed rooms and cottage suites. Located in the main building of the hotel, the Deluxe Rooms overlook the veranda or gardens and come with King beds. The Luxury category of rooms are also located in the main building and include King or Double beds with a sitting room. The suites offer views of the gardens or pool area and include a separate sitting area. The ultra-luxurious Graycliff Suites overlook the main pool and come with a king bed, large sitting area, dining area, and a private or semi-private balcony.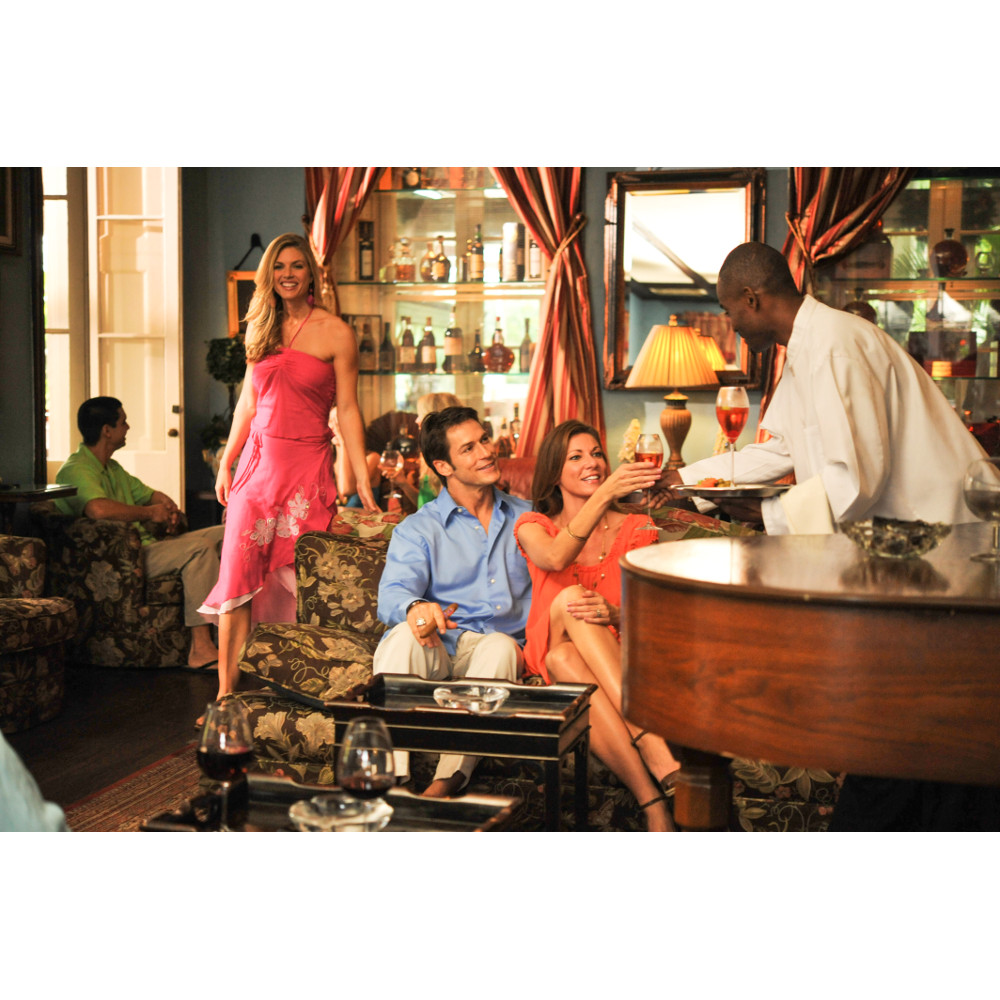 Graycliff
Graycliff Restaurant is a destination unto itself. Any visitor to The Bahamas should book a wine luncheon at the Five-Star restaurant that includes a welcome glass of champagne, a gourmet, five-course meal complete with white-glove service, and wine pairings that are explained by one of Graycliff's Sommeliers. The menu changes seasonally but includes an appetizer, soup or salad, main course, cheese and dessert. Each wine tasting is accompanied by a tour of Graycliff's world-renowned wine cellar. The wine cellar has an estimated value of $25 million dollars and an inventory of more than 250,000 bottles of wine from over 5000 winemakers representing 20 countries. The impressive collection includes an 1856 Chåteau Lafite and a 1727 Rudesheimer Apostelwein, one of the oldest and most expensive bottles of wine in the world.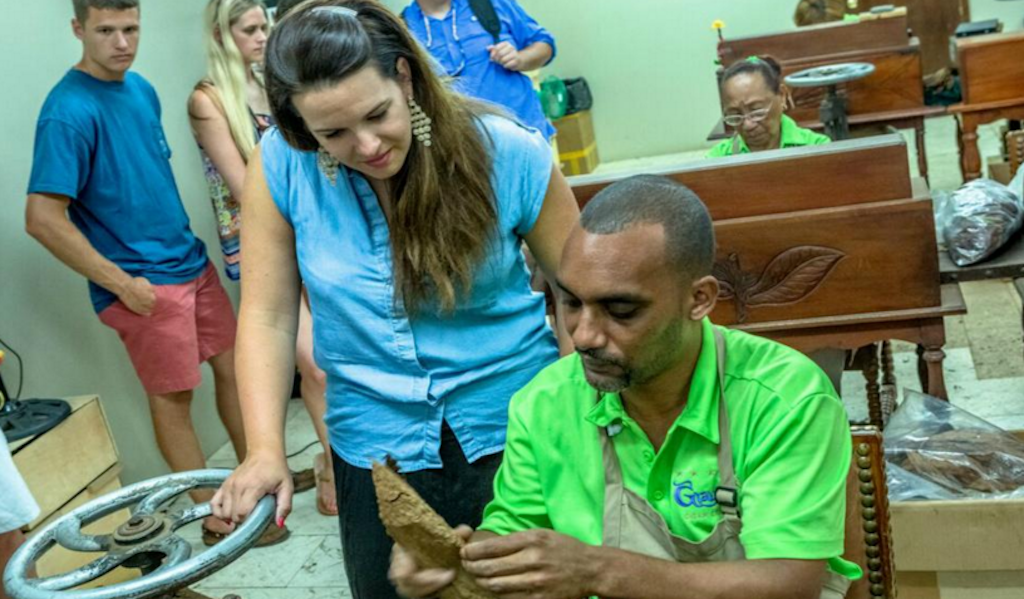 Graycliff
Regardless if you are a guest of Graycliff Hotel or not, there are a myriad of experiences to be enjoyed by all. Try a cigar rolling class and learn from a master roller at the Graycliff Cigar Company. Learn how to prepare specialty dishes from the restaurant at the Graycliff Culinary Academy with Graycliff's very own Executive Chef. Blend your own wine at Bahama Barrels, the first winery in the country. If chocolate is your weakness, witness chocolate making at its finest at the Graycliff Chocolatier. Whatever your desire, Graycliff seems to offer something for everyone. For hotel bookings now until December 20, 2019, save up to 20% with the Winter Sale for stays from January 5 to May 31, 2020.