StayMarquis is one of the Hamptons' premier luxury home rental companies with a portfolio of nearly 500 properties, ranging from stylish beach bungalows to multi-million-dollar estates, chic farmland getaways and historic homes steps from town. The company lets guests and owners "rent without reservation," meaning they take care of everything so that you don't have to lift a finger. The whole experience is streamlined and hassle free with StayMarquis' unparalleled rental management and personalized concierge services that make you feel like you're staying at a 5-star resort - all in the comfort of your own (rented) home. The best part? They recently launched their Luxe program, a new standard in travel offering the highest-end homes for the most discerning travelers.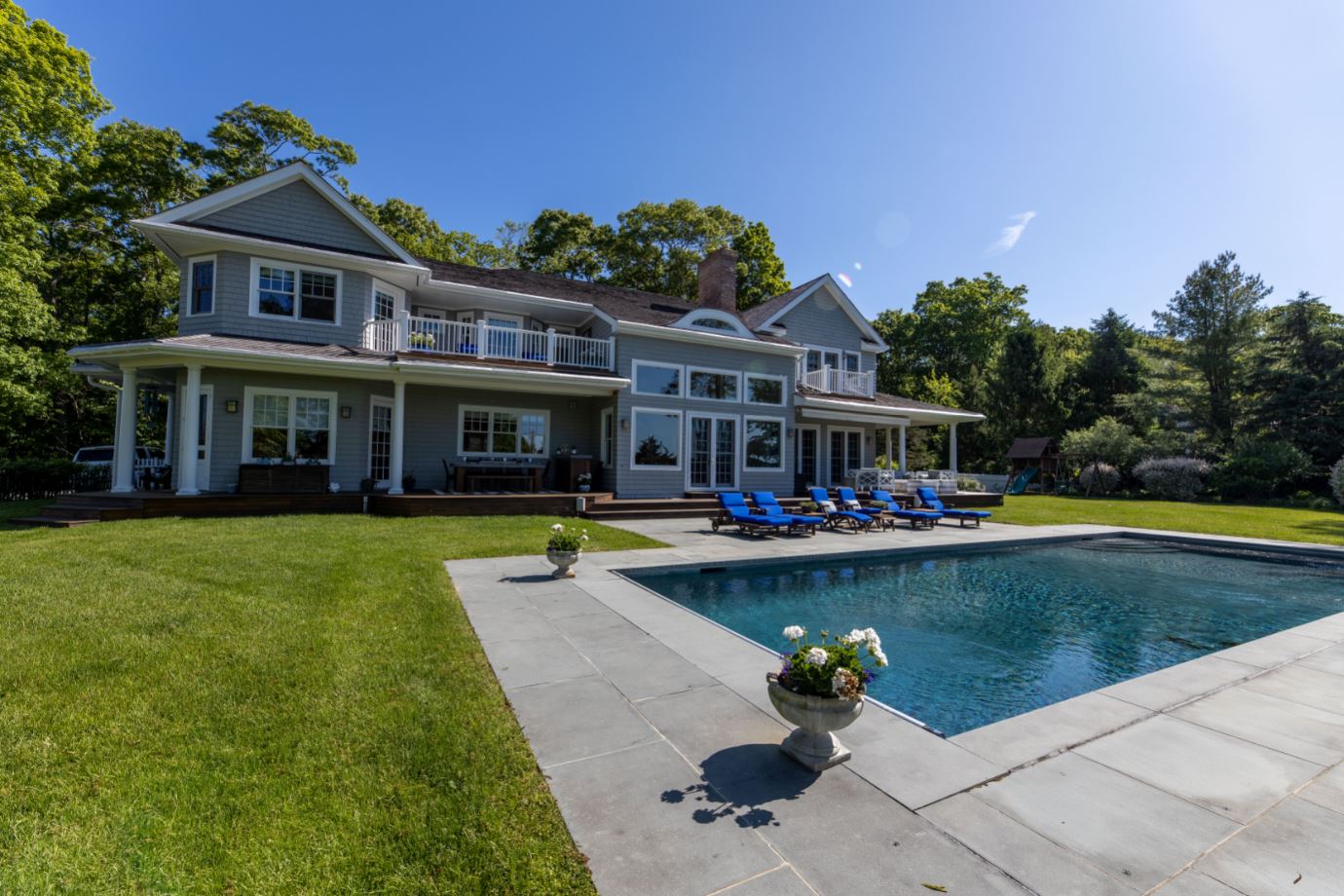 Photos Courtesy of StayMarquis
Catering to the 1% of renters and targeting properties valued at $3 million and up, StayMarquisLuxe is a next-level vacation rental experience - offering access to premium homes, top-tier hospitality, and an exclusive concierge team that has true local knowledge. As part of the Luxe program, dedicated property specialists greet guests upon arrival and act as the point-of-contact for anything they may need, from pre-arrival all the way to departure. Even when a guest books a Luxe property through one of their partner channels, such as Airbnb Luxe and VRBO, they would still benefit from StayMarquis' concierge service.
Luxe is an extension of StayMarquis' widely successful Elite program with an added level of personalized and elevated experiences that offer access to a very select group of curated properties and all the amenities and services that come with it. Guests traveling through StayMarquis reap the benefits of the firm's wide range of concierge services such as daily turndown service, drivers and car/boat rentals, coveted dinner reservations, local wine tastings, and even private chef dinners in the comfort of your home away from home.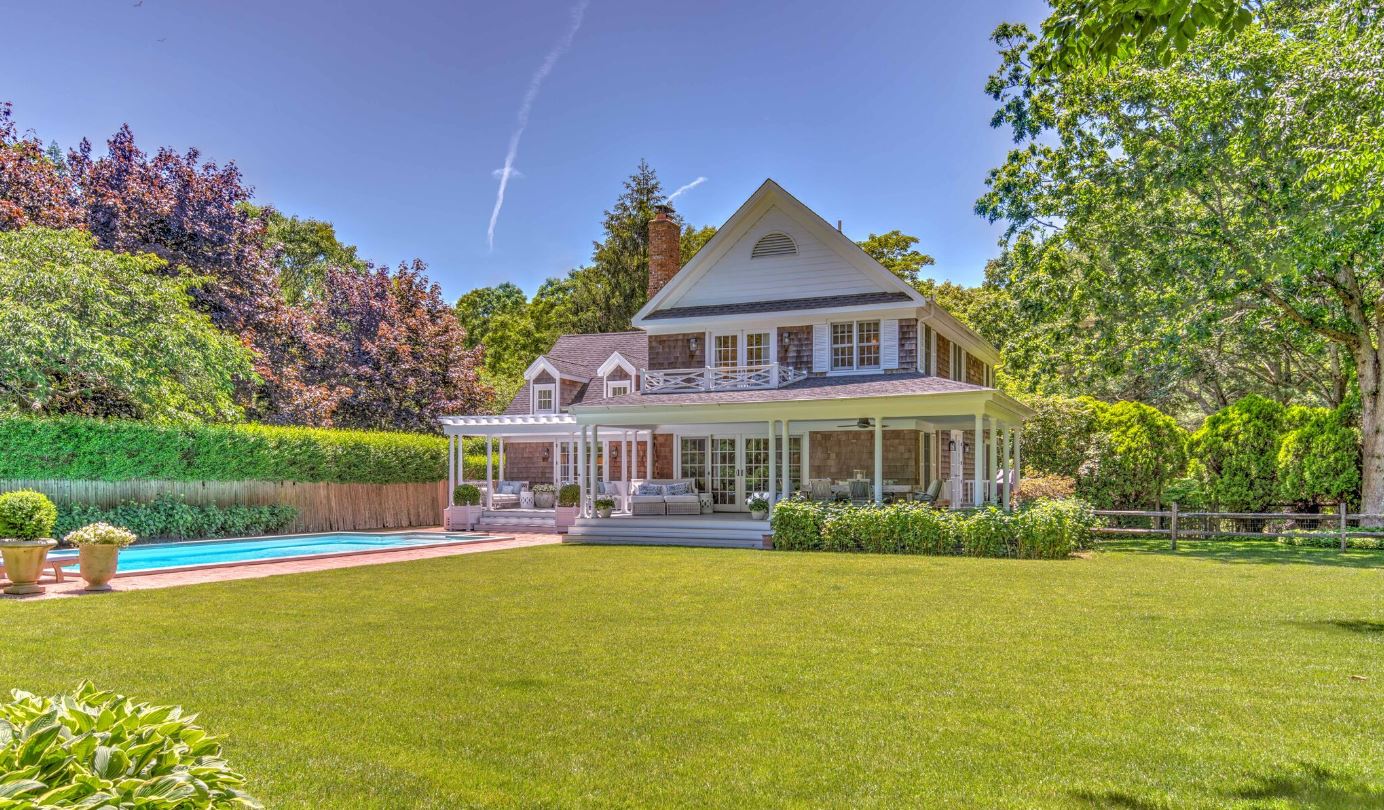 Photos Courtesy of StayMarquis
"Owners reap the benefits of working with a company that takes away the stress commonly associated with renting during the busy season while guests arrive at a home with a full-service concierge a phone call away," said Bryan Fedner, Co-Founder and Managing Partner of StayMarquis. "We provide vacationers with everything they can possibly need, including experienced staff members that are based locally for the season and know the market." 
StayMarquis was founded in 2014 by Alex Goldstein and Bryan Fedner who identified a void in the market for a better luxury rental company that would eliminate the problems commonly associated with rentals that were booked sight unseen. When it comes to renting a vacation home, it's no longer just about the property, it's about the hospitality that comes along with it. An increasing number of travelers are opting out of using traditional brokers to secure rental properties and opting in-to platforms like StayMarquis which gives guests an unparalleled experience.  For more information and to book a stay, visit  STAYMARQUIS.COM/LUXE 
See some of their offerings below.
Photos Courtesy of StayMarquis
The elegant and modern Bridgehampton Gem is close to sag harbor village and beaches with 7BR/9BA w/ heated pool, hot tub, theater room, game room, and modern amenities. The Bridgehampton Gem is everything you could ever want in a vacation home. Loaded with amenities like a home theater and game room with pool table, this property will have you kicking off your shoes and in relax mode the minute you enter. Located in a private community between Sag Harbor and Bridgehampton Villages, the 10,000 sqft home boasts a spacious open floor plan that starts with a grand foyer with a grand staircase. This flows right into the dining room that seats 12, music room and family room. The home has 7 bedrooms including 5 with ensuite baths, with a total of 6 full bathrooms and 3 powder rooms. A large chef's kitchen equipped with every necessity is the perfect place to whip up a summer meal for the outdoor patio. A 20'x40′ heated saltwater pool, hot tub and yard is the perfect place to catch some rays or z's. With its close proximity to village shops, restaurants and beaches, you'll be thrilled you booked your stay at the Bridgehampton Gem!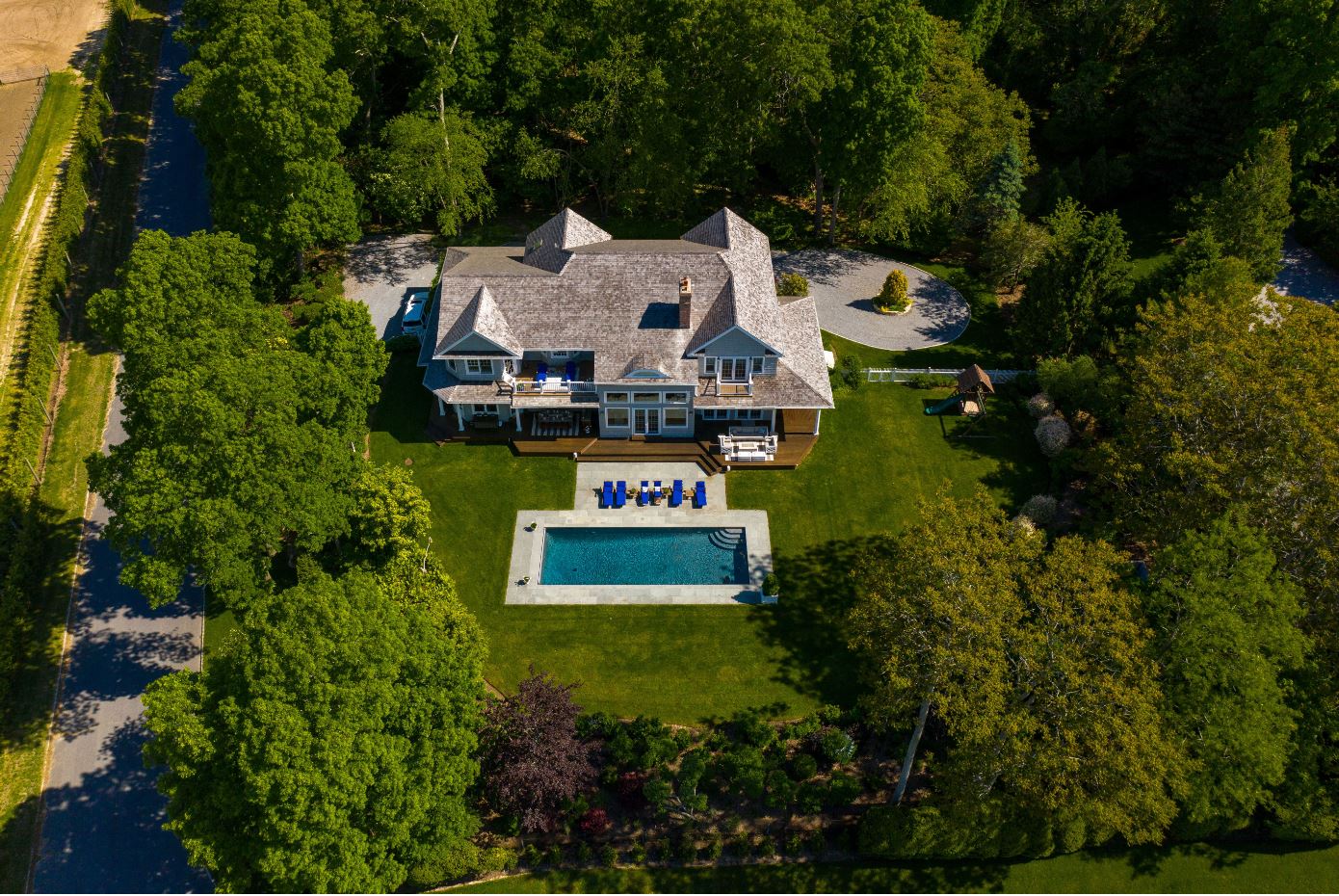 5BR/6BA Stylish elegance greets you upon entering the foyer and flows throughout the spacious, beautiful house. Set on a private acre of land, Casa Cuckoo is located minutes from Bridgehampton village and ocean beaches. 
Exquisite hardwood flooring, impeccable furnishings, and dazzling art pieces make you feel like you're staying in an inviting magazine spread. The den, which sits at the heart of the house, offers two-story high ceilings and natural light coming from large windows. There are a wraparound couch and accent chairs for relaxing in front of the cozy fireplace. The TV room emphasizes comfort with a large flat-screen TV, a wraparound couch, and a separate sitting area for playing cards and board games. French doors from both the den and TV room opens to the backyard. 
5BR/5.5BA w/ Wood Oven, Bespoke Furnishings, Heated Pool 
Set on an acre in the heart of East Hampton, close to ocean beaches and within walking distance to the Village is East Hollow Oasis. This luxury retreat welcomes you with tranquility and lavish amenities the moment you roll up to the gated entry. A grand foyer and staircase greet you and your guests with grandeur, which flows continuously into the other rooms. East Hollow Oasis has five bedrooms including two masters allowing your guests plenty of privacy. With plenty of outdoor space to soak up the sun including a large park-like yard and a heated pool you will be fully equipped to find some relaxation. Enjoy dining alfresco on the many outdoor terraces and enjoy wood-fired pizza with the property's wood-burning oven. Don't miss out this summer, East Hollow Oasis is ready to welcome you!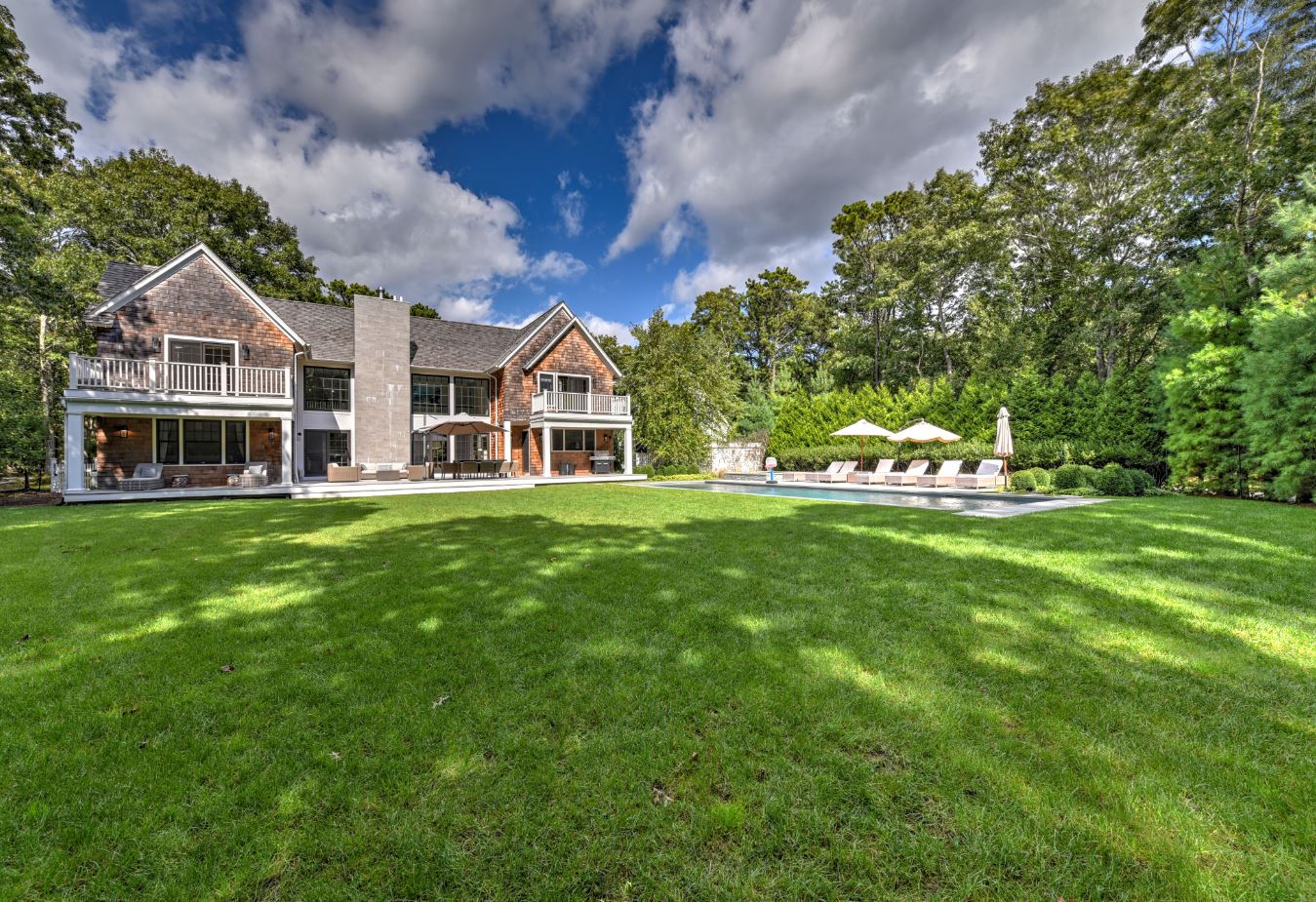 Escape to a luxurious Wainscott getaway. The Georgica Pond Grandeur house sits on an acre of beautifully landscaped tree-lined property to provide the ultimate private retreat. Located south of the highway, it is situated a mile from the beach and minutes from the shops and restaurants of Wainscott. With six bedrooms and 7.5 baths, the house comfortably sleeps 10 guests. The bedrooms are spacious and elegantly appointed, emphasizing luxury and comfort with tasteful frames and bedding. The upstairs master suite enjoys a large ensuite bathroom, a walk-in closet and a private balcony terrace overlooking the property.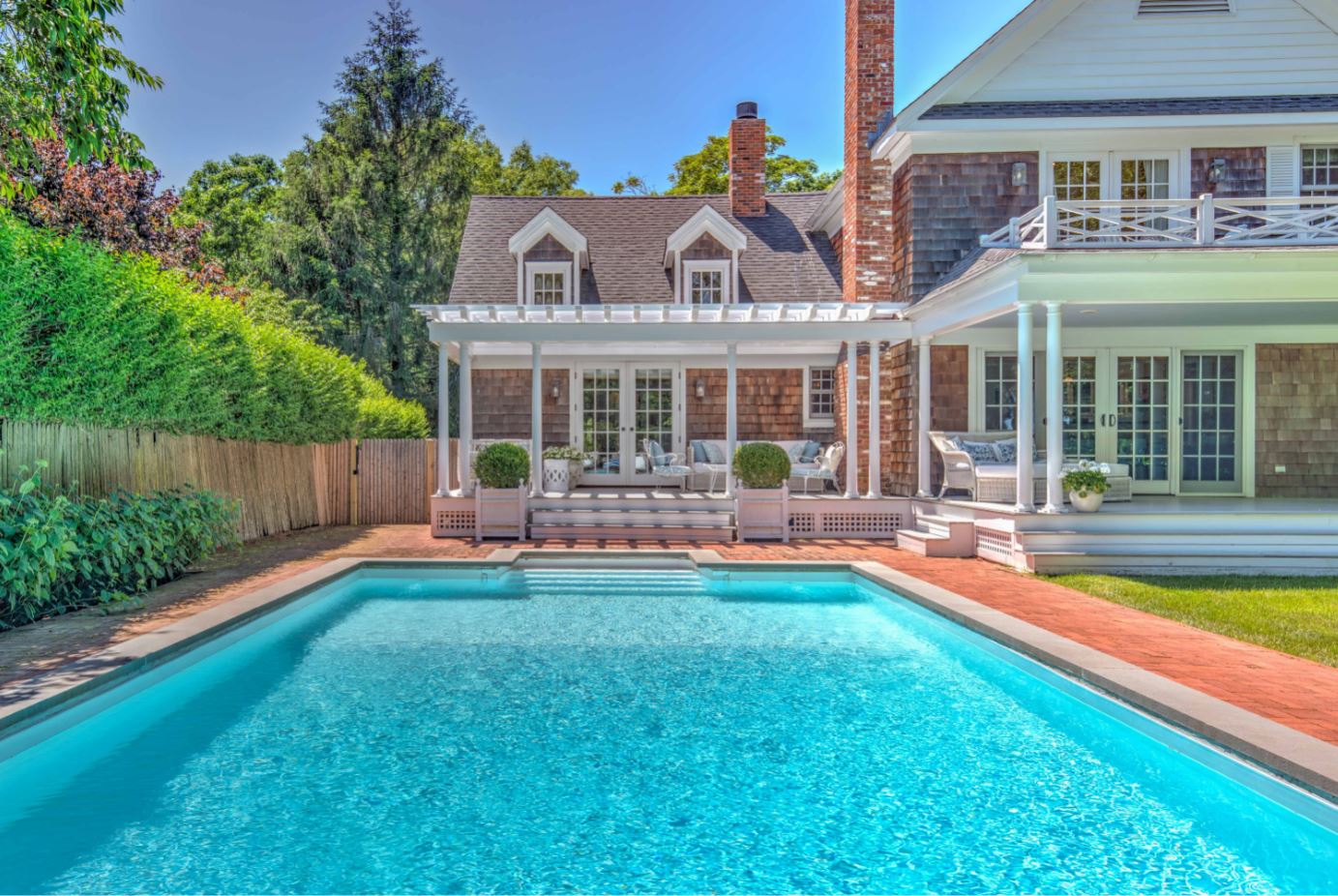 3BR/2.5BA Central AC & VAC, Heated Pool, Views of Polo Field, Close to Beach 
There's nothing more timeless than summering in the Hamptons, watching Polo matches and soaking up the sun poolside. This summer the Hamptons Quintessential offers all of this and more. Situated in the heart of Water Mill, the home overlooks a horse farm and reserve. In the distance, private polo matches can be viewed. This designer's own, was recently renovated from the inside-out, providing a stylish yet classic concept throughout. Hardwood and natural light flow throughout the elegant living room, dining room and the three upstairs bedrooms. A gourmet kitchen with top-of-the-line appliances and essentials is the ideal place to whip up a summer feast. Outdoors relax under the pergola or in the heated pool, surrounded by lavish gardens. Close to town and beaches, the Hamptons Quintessential is awaiting your stay!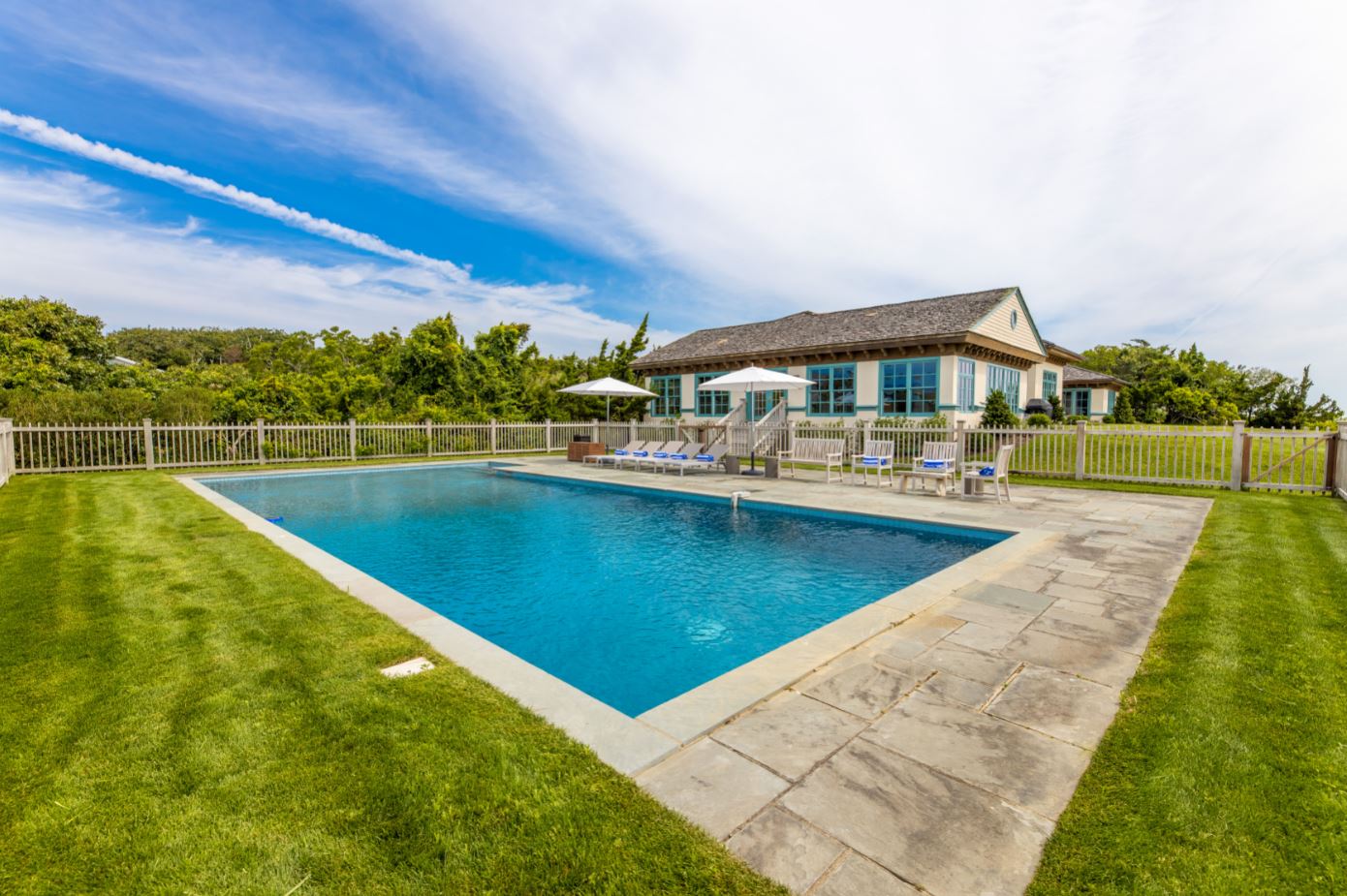 Escape to Montauk Panorama, a sprawling 5-bedroom, 6-bathroom, 8,500 square foot home with some of the best views in all of the Hamptons. Perched high up on the hill, Montauk Panorama boasts magnificent 180-degree ocean views up and down the coastline, is just a short walk away from Montauk's famous beaches, restaurants and shops, and is situated across the street from the beloved Gurneys Resort and Spa.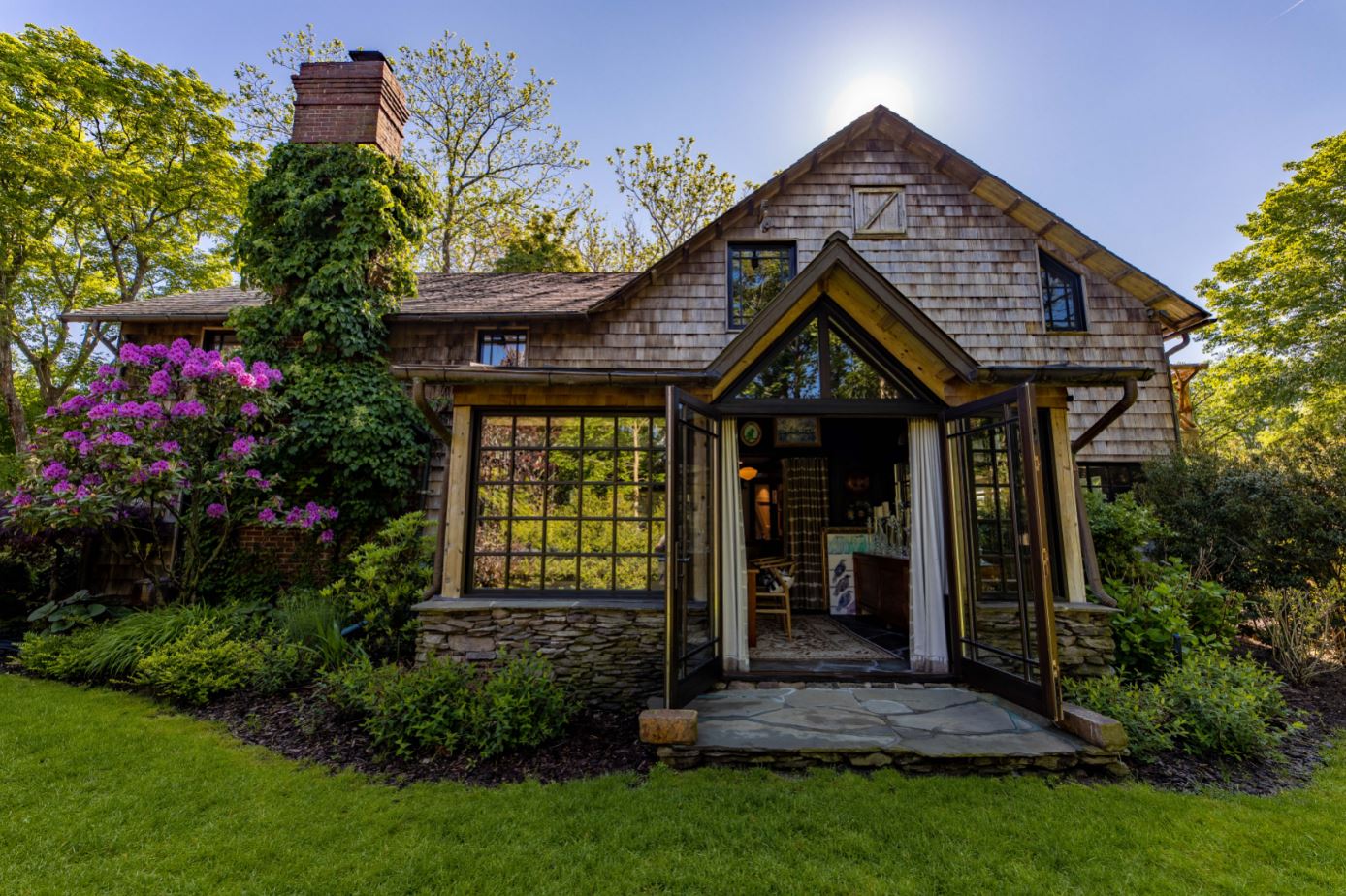 Be transported instantly to a different world, full of luxury and elegance at Pantigo Seclusion. Located near to town and ocean beaches, this summer getaway delivers an exquisitely furnished home full of European flavor and a hint of fairy-tale charm. This three-bedroom, three-bath property offers two fireplaces, a pool house with a full bath, a 75' heated pool, multiple entertaining areas, unparalleled gardens, central AC, wireless internet and endless other amenities to ensure a top-rated vacation.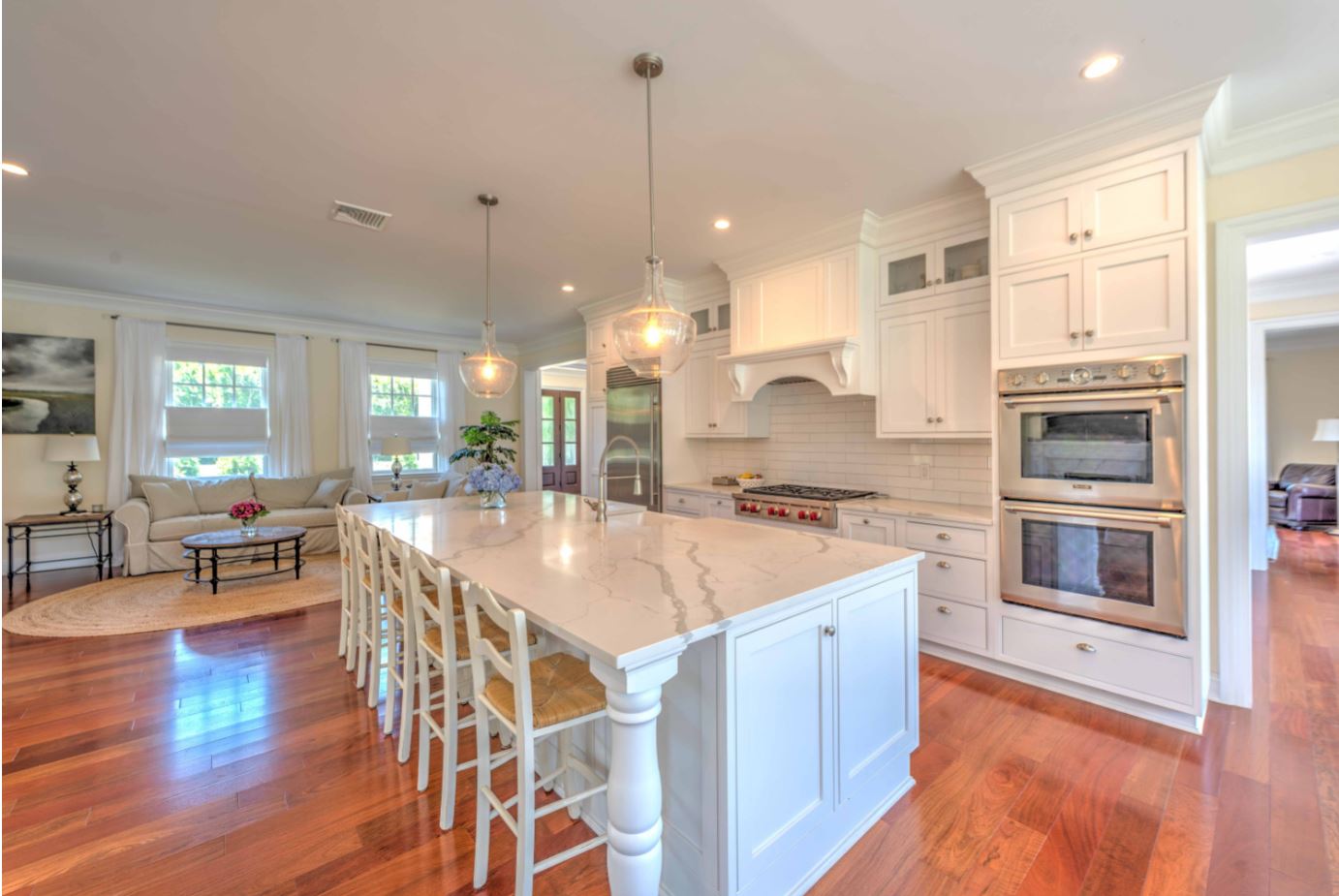 6BR/6.5BA w/ Gunite Pool, Convenient to Sag Harbor AND Bridgehampton, Bright and Open Floor Plan 
This newly constructed estate is the perfect vacation getaway for those looking for the ultimate Hamptons retreat. The main house at The Sagaponack Estate houses six gorgeous bedrooms for guests to choose from. The open floor plan allows for an airiness throughout the entire home. Want to cook a meal for guests? You're in luck! This home features a massive chef's kitchen and dining room table that seats eight. Lounge in the sun by the heated saltwater pool or on the deck of the pool house. The home is just a three minute drive from the Hamptons best beaches and located close to both Sag Harbor and Bridgehampton.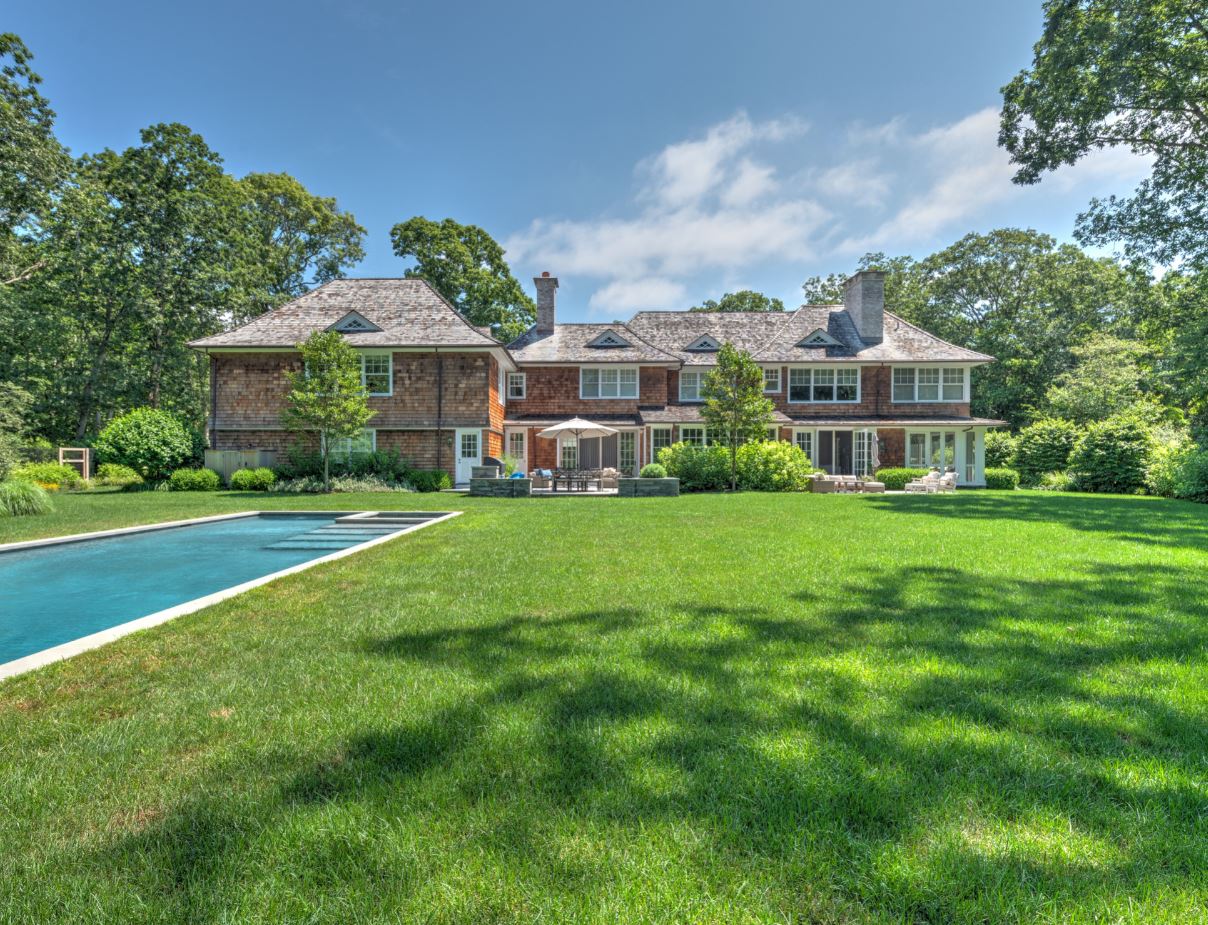 8BR/8.5BA w/ Saltwater pool, close to beaches & town, state of the art appliances, gunite pool with spa, and tons of other amenities! 
Experience the best of East Hampton in this gorgeous estate-style modern home. The open-plan kitchen flows seamlessly into an expansive living room and screened-in porch, perfect for a home-cooked meal or evening lounge session. Spend the afternoon alternating between sunbathing and swimming in the massive gunite pool. If you can pull yourself away from this dreamy home, the best East Hampton beaches are just up the road! 
Enjoy an exquisite retreat on a secluded five-acre estate surrounded by open farm fields and vineyards. Southampton Supreme offers guests luxury and leisure in this spacious two-story traditional home with a detached pool/guest house. Located north of the highway, the house is close to the restaurants and shops of Southampton and a short drive to ocean beaches.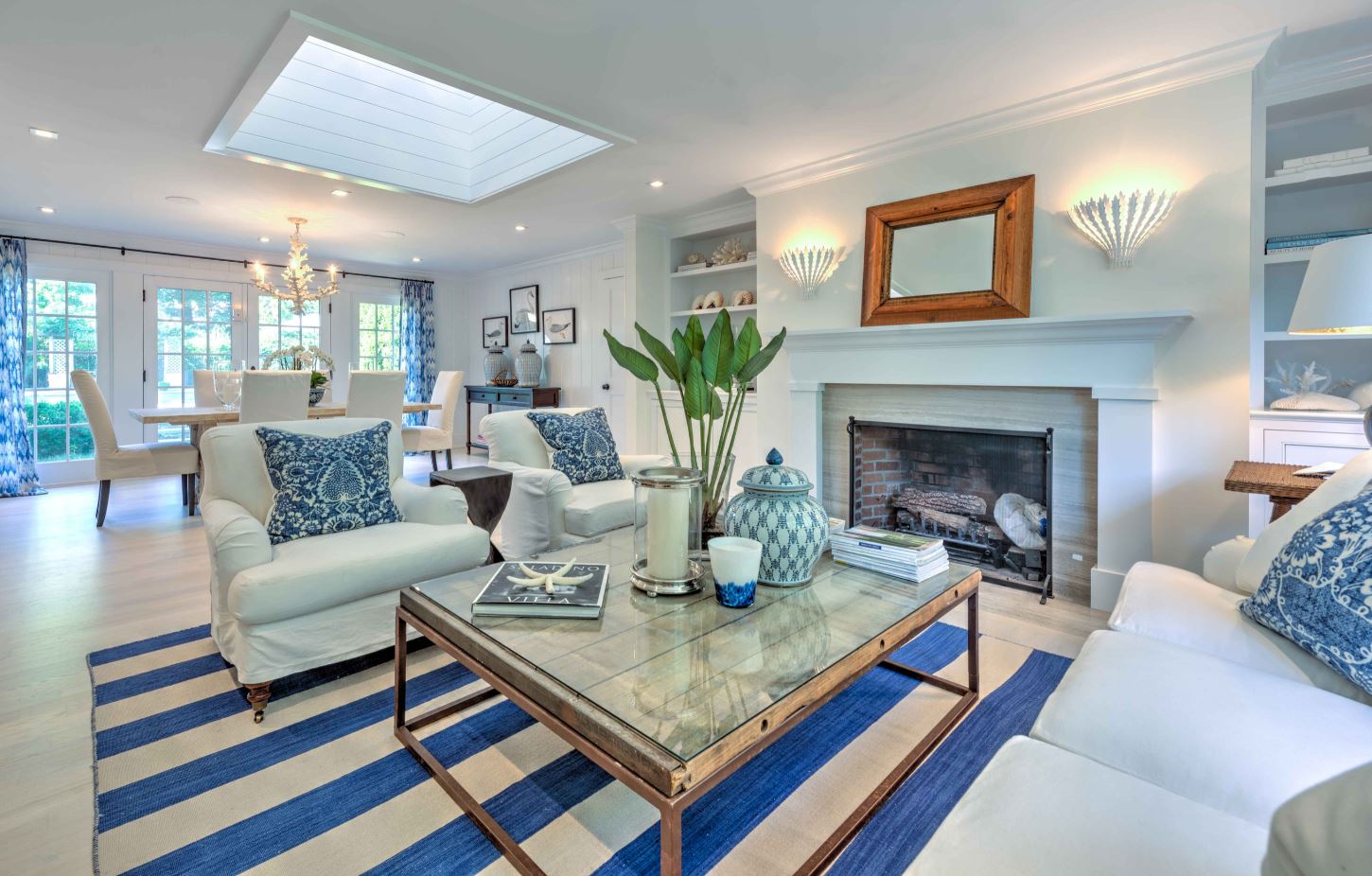 Photos Courtesy of StayMarquis
Nestled in Southampton lies a professionally decorated, classic Southampton home. The backyard paradise alone makes a statement, while the cedar-shingled exterior of the property leaves a touch of familiarity. Southampton Charm truly puts the 'South' in 'Southampton'. The landscape and separate butlers' pantry are the proof. The decor is everything one would expect from a charming estate in the countryside. Southampton Charm offers three spacious bedrooms and ample common space to spend quality time with friends or family. Eat in the sun-filled dining room around the magnificent dining room table, and finish off the night with an aperitif in the living room with a fire crackling in the background.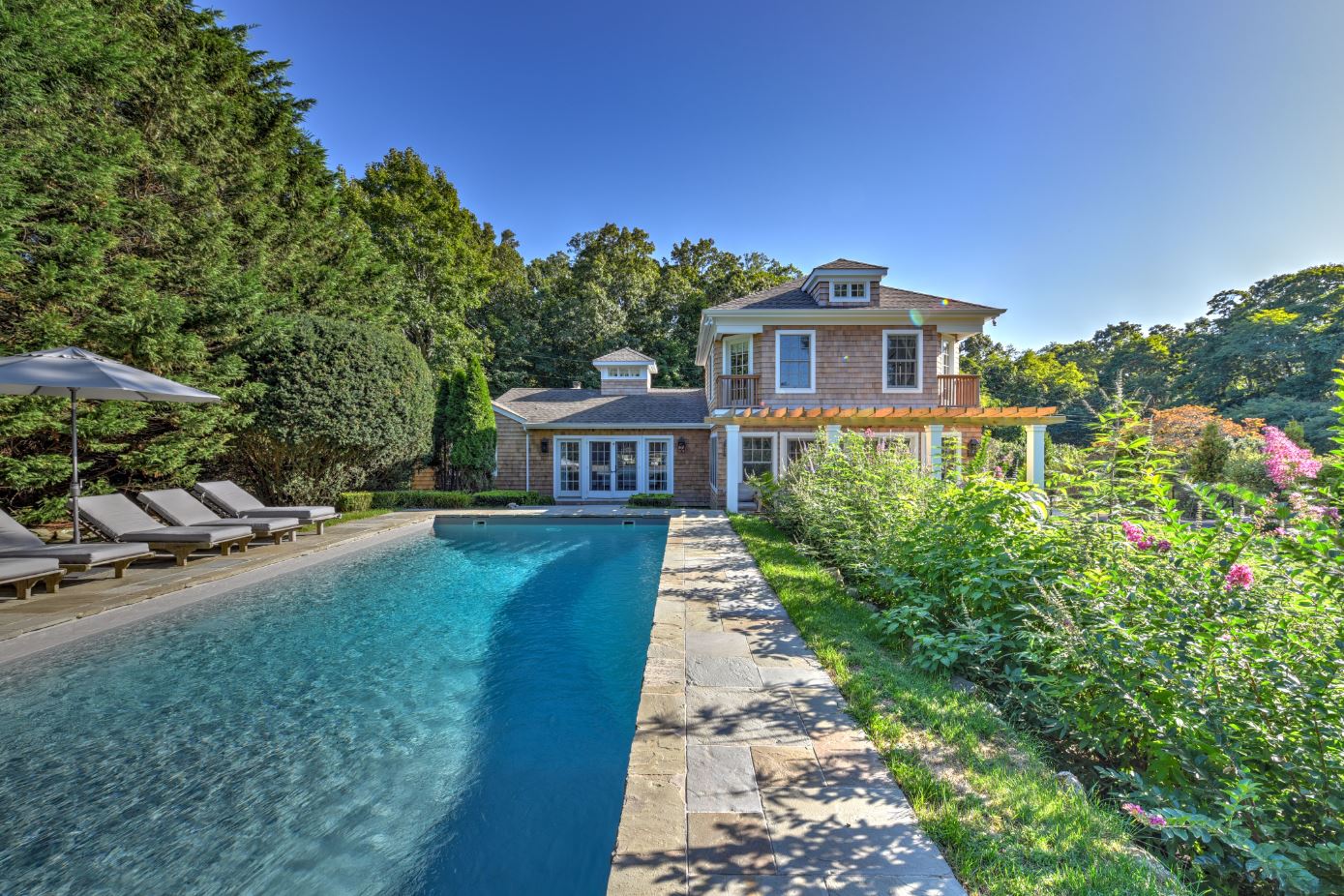 Photos Courtesy of StayMarquis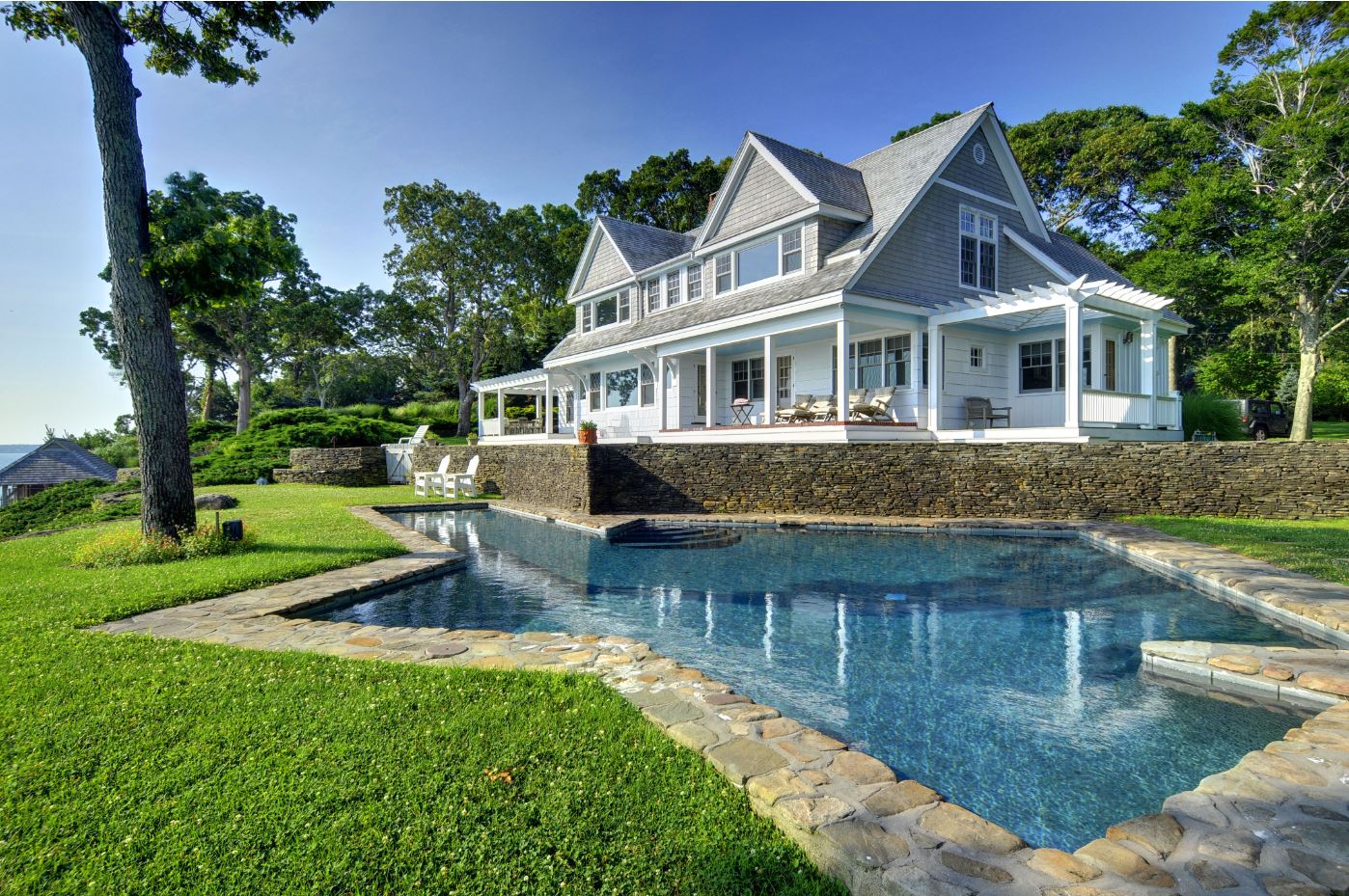 Relaxation and privacy come naturally at this luxurious 5-bedroom, 4.5-bathroom, waterfront home just moments away from the charm of Sag Harbor village. Situated on the northeastern edge of Sag Harbor Bay, Waterfront Haven allows for panoramic views of Shelter Island and beyond. 
This picturesque traditional home captures the essence of Hamptons summertime, complete with cape cod shingles and a whitewashed porch. The property is located on the water's edge with a 200' bulkhead beach and deep water dock perfect for any seafarer with a 40' sailboat.