Hotel Joaquin Lobby
Hotel Joaquin, located just steps away from Shaw's Cove in the artist's enclave of Laguna Beach, was formerly a hip, roadside motel during the birth of the 1940's California Riviera. The transformed boutique hotel offers guests an exclusive and intimate feel, with just 22, unique rooms decorated in a chic, St. Barths meets 1950's Southern California aesthetic. 
Nestled between the mountains and the sea, the hotel evokes a sense of well-being, as nature abounds in every carefully thought-out detail. Wake up every morning with complimentary tea or coffee delivered to your room to help jump start your day. Join a yoga session held weekly on the garden deck before indulging in French Toast, Rawnola or Sausage and Eggs and fresh squeezed juice, all compliments of Hotel Joaquin.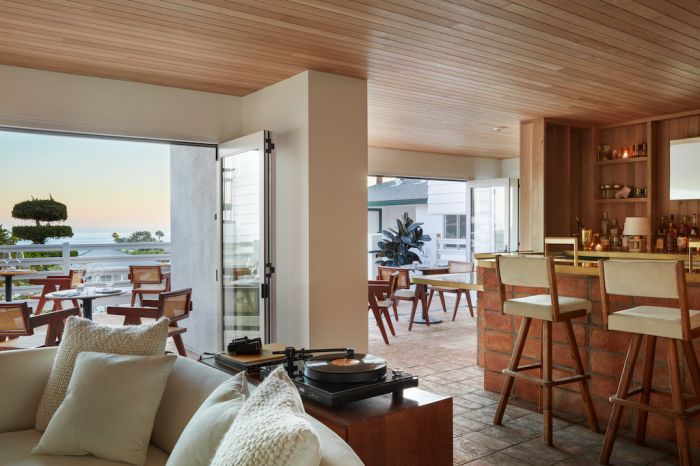 Hotel Joaquin Lobby
Each room is designed with one-of-a-kind vintage pieces, bespoke furniture, and curated artwork that is set amidst neutral and soothing tones in natural materials. Quiet luxury is the theme, with plush, king-size beds, vaulted ceilings, hand-painted tiles, imported marble vanities, and brass hardware. Many rooms have bathtubs, Juliette balconies with double French doors and offer ocean, garden or mountain views that beckon you outside.
Hotel Joaquin Guestroom
With names like Citron, Soleil, Ciel and Jardin, the enchanting rooms are bright and airy and some have private patios or balconies and views overlooking the pool, garden, mountains or ocean. La Vue is the only room offering a giant picture window to take in the sunset. On a clear day, Catalina Island can be seen from your own private Juliette balcony. Peruse the classic vinyl album library in your room and select one of 450 albums in the hotel's collection to help set the mood for your dreamworthy stay.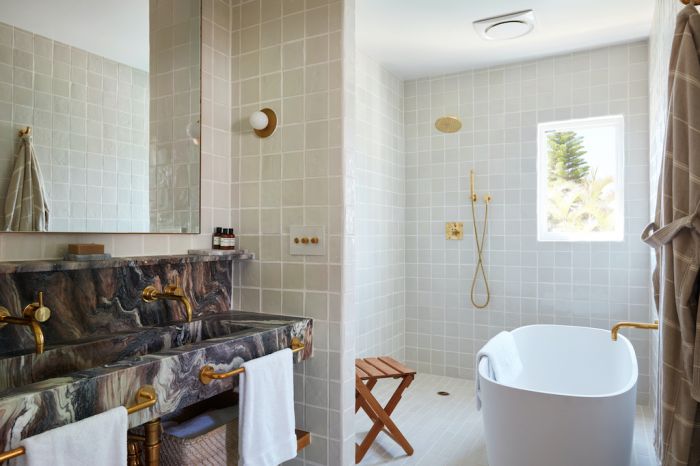 Hotel Joaquin Bathroom
Laguna Beach is by no means a sleepy beach town, with plenty of quaint shops, cafes and restaurants, galleries, and biking and hiking trails to discover. Laguna is a hikers paradise, home to 20,000 acres of protected wilderness in the form of rolling hills and vertical climbs for hiking at every level. Popular places to hike are Laguna Coast Wilderness Park with more than 40 trails across 7,000 acres, Crystal Cove State Park with 2,400 acres of land, including 3.2 miles of beaches and tide pools, and Aliso and Wood Canyons Wilderness Park, which is home to more than 4,500 acres of open space and wilderness that is shaded by mature trees and two streams.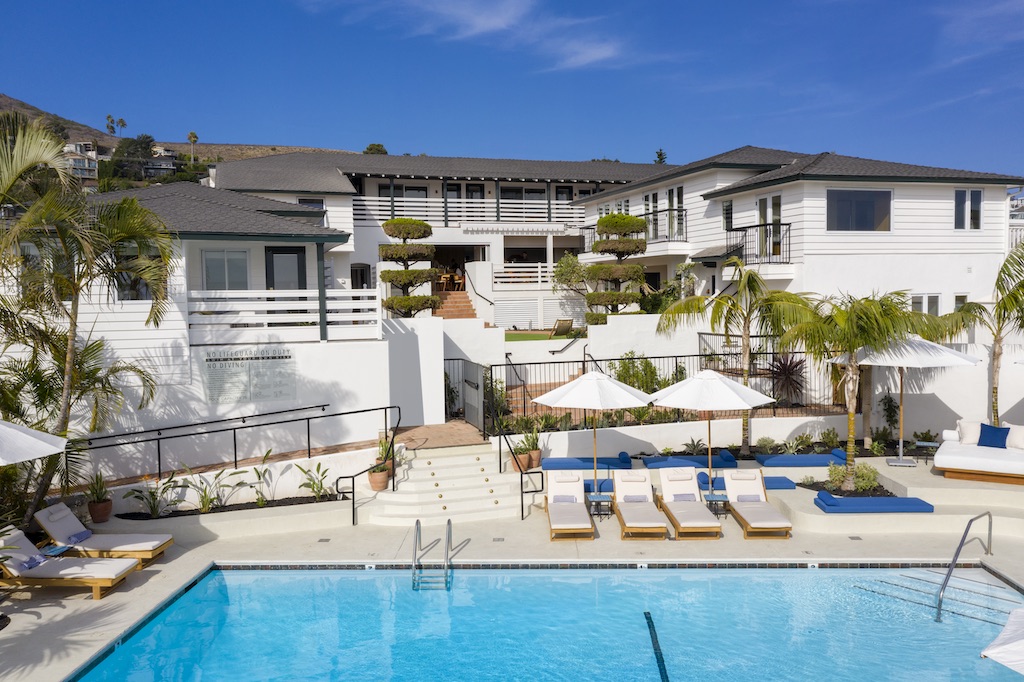 Hotel Joaquin Pool
Stop by Hotel Joaquin's own Adventure Outpost to choose from an assortment of surfboards, city bikes, hiking and snorkeling gear, and plenty of beach toys to keep you occupied during your stay. The pool and pool deck are just steps away from the guest rooms while Shaw's Cove is a two-minute walk from the hotel. Go whale watching or gallery hopping or view the 100 plus pieces of public art throughout Laguna. Fancy a night in? The Living Room and adjoining bar are casual meeting spaces that open out to the deck so that you may enjoy nature while borrowing a book, playing a game of backgammon or imbibing a signature cocktail from The Bar at Saline. Prepare to relax, regenerate and reconnect with yourself or loved ones with a stay at Hotel Joaquin.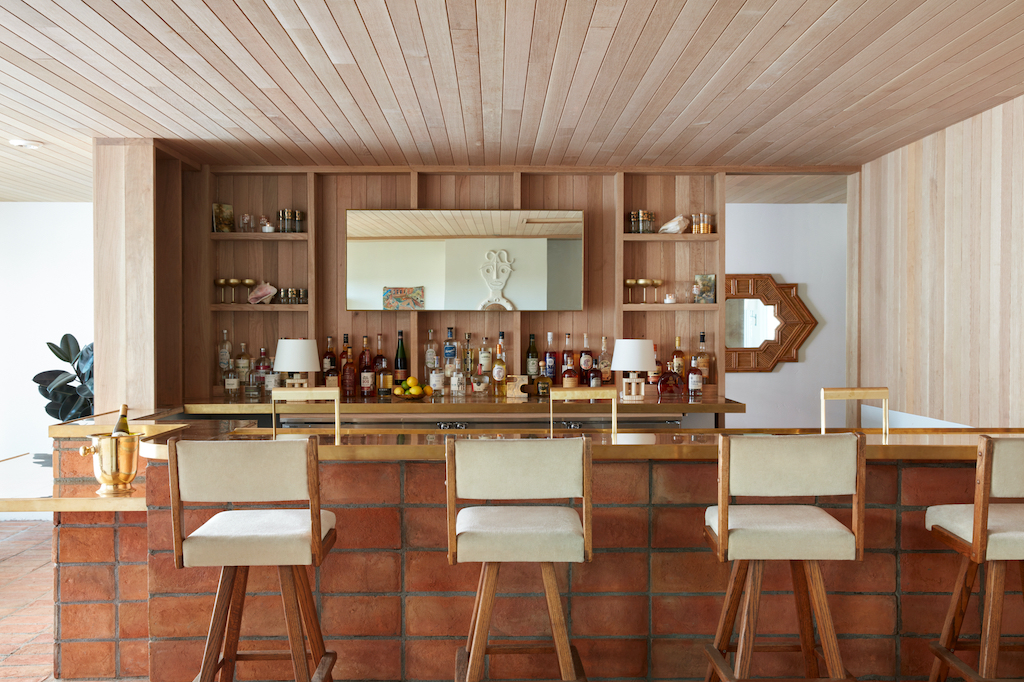 The Bar at Saline